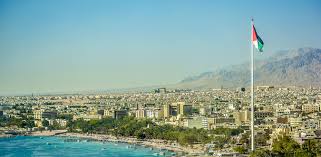 By : JD News Desk
---
Jordan Daily – Aqaba Governor Khaled Al-Hajjaj has confirmed that 22 employees of the Aqaba Company for Ports Operation and Management have been discharged from the Prince Hashem Military Hospital in Aqaba after experiencing shortness of breath due to dust inhalation at their workplace.
Governor Al-Hajjaj clarified that ammonia gas was not responsible for the workers' respiratory distress, noting that the  cases reported among the workers ranged from minor to moderate in severity.
Response teams from the civil defense arrived at the scene, transporting the affected individuals to the hospital for medical care, according to Jordan News Agency (Petra).