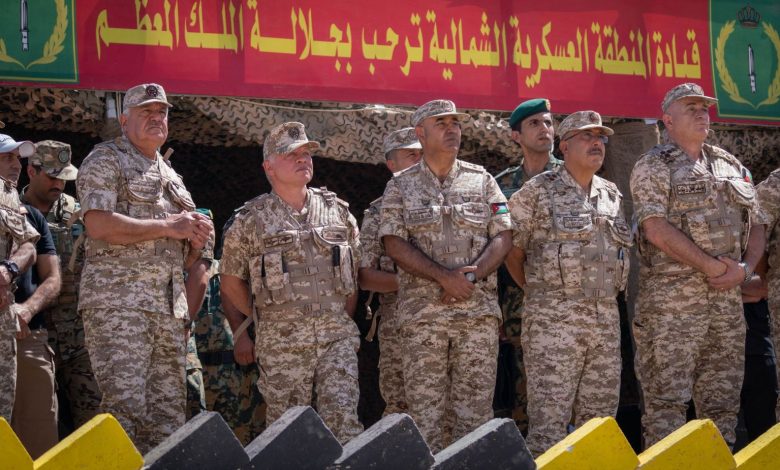 Jordan Daily – His Majesty King Abdullah, the Supreme Commander of the Jordan Armed Forces-Arab Army (JAF), on Monday attended a tactical military exercise conducted by the Northern Military Region's 12th Yarmouk Mechanised Brigade.
King Abdullah was briefed on the exercise scenario, which included the use of cutting-edge warfare tools, including cybersecurity technology, drones, and psychological warfare.
The exercise also included the use of anti-tank weapons, aerial defence weapons, aerial cover by fighter jets, and electronic jamming techniques.
His Majesty commended the professionalism and advanced skills displayed by the participants in the exercise, praising JAF's commitment to keeping up with the latest advancements in military training and weaponry.