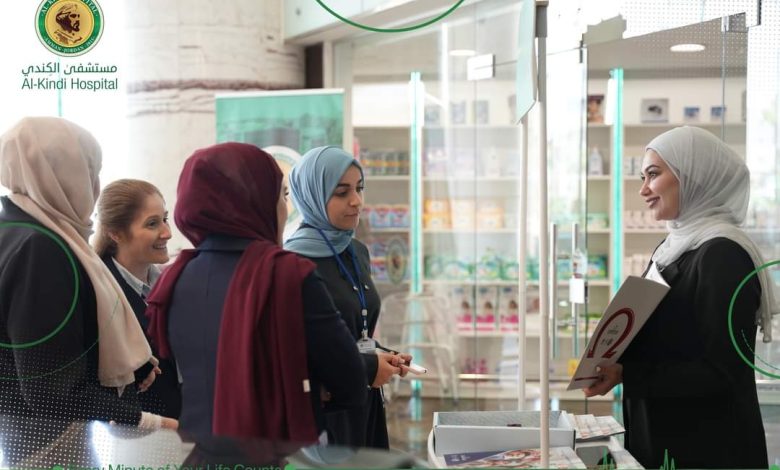 Jordan Daily – The Pharmacy Department at Al Kindi Hospital in Amman celebrated World Pharmacists Day , in alignment with the theme "United in working for a healthier world."
The event took place at the hospital and aimed to recognize and honor the vital role pharmacists play in society.
The celebration included a health awareness day, featuring pharmaceutical consultations focusing on vitamin deficiencies, specific medication queries, skin examinations, and skincare advice provided by specialists in the field. Visitors, including both patients and hospital staff, participated in the informative sessions.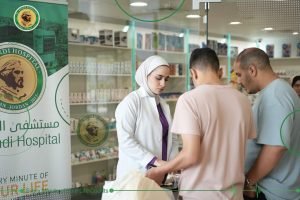 Dr. Aya Abu Halawa, the head of pharmacy department , emphasized the significance of this celebration as a tribute to all pharmacists and their valuable contributions to the healthcare sector , underscoring the role they play in raising awareness about the optimal use of medications and treatments.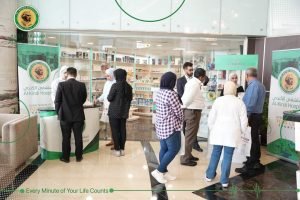 Al Kindi Hospital, a private medical facility, offers a comprehensive range of medical specialties and specialized centers, including obesity surgery, plastic surgery, liposuction, vascular surgery, a fertility center, lithotripsy, interventional radiology, breast cancer detection, organ transplantation, catheterization, heart operations, digestive system and bile duct endoscopy, as well as twelve specialized operating rooms for major surgical procedures.
The hospital also boasts a dedicated ambulance service and a state-of-the-art emergency department equipped with the latest medical technologies and modern ambulances.