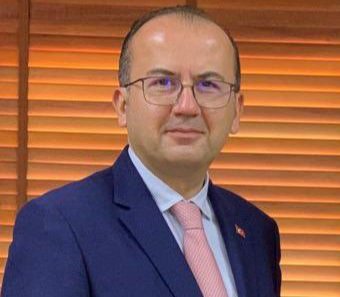 By : Nedal Zubeidi
---
Jordan Daily – Over the past decade, Turkiye has taken center stage in regional and international affairs, asserting its influence and presence in multiple critical issues across the globe.
This surge in external engagement has catapulted Ankara into the geopolitical spotlight, especially in the context of the ongoing Russian war on Ukraine, where Turkiye's mediation efforts have not gone unnoticed.
President Recep Tayyip Erdogan's foreign policy vision has propelled Turkiye's role as a potential peacemaker and energy supplier for Europe, particularly amid the Ukrainian crisis. The country's commitment to resolving conflicts and increasing humanitarian assistance is indicative of its determination to play a pivotal role on the world stage.
During a recent meeting with Mr. Erdem Ozan, the Turkish ambassador to Jordan, I was deeply impressed by his dynamic engagement in various aspects of diplomacy. From political to economic, social, and academic affairs in the Kingdom, Mr. Ozan's proactive involvement truly embodies a sincere commitment to nurturing robust bilateral relations between Turkiye and Jordan. His approach aligns perfectly with President Erdogan's vision of an open and inclusive foreign policy
In my conversation with Mr. Ozan, he highlighted Turkiye's sincere efforts to further enhance relations and foster reconciliation as well as partnership with the regional countries , expressing his country's determination to address the challenges stemming from the Syrian conflict. He also highlighted the commonality of causes, interests and challenges as well as strong partnership between Turkiye and Jordan on regional matters.
The strong Turkish-Jordanian relations are a testament to the shared values , and historical ties between the two countries. "Our shared political positions on issues such as the Palestinian cause and Turkiye's support for the Hashemite custodianship over holy sites in Jerusalem are further evidence of the depth of our friendship," the ambassador noted.
Economic cooperation between Turkiye and Jordan is a promising avenue for further growth and collaboration. Ambassador Ozan's optimism regarding increased trade exchange and investment opportunities signifies the potential for mutual prosperity and strengthened ties between the two countries.He disclosed that an important delegation of Turkish businessmen and investors is set to visit Jordan in mid-September to explore the various investment and business opportunities available.
Turkiye's soft power, exemplified by the popularity of its TV series and movies in the Arab region, underscores its ability to bridge cultural gaps and foster deeper understanding among societies. Such cultural diplomacy, Ozan said, not only attracts tourists but also lays the foundation for lasting connections between Arab and Turkish peoples.
In my opinion , and in the face of global challenges, President Erdogan's resolute assertion that "the world is bigger than five" signalsTurkiye's determination to transcend the limitations imposed by a handful of nations. This statement embodies Ankara's  commitment to championing a more inclusive, equitable, and just world order.
As Turkiye's international role continues to evolve, it is clear that the country's proactive diplomacy, commitment to peace, and emphasis on building strong relationships will propel it to even greater prominence in the global arena.