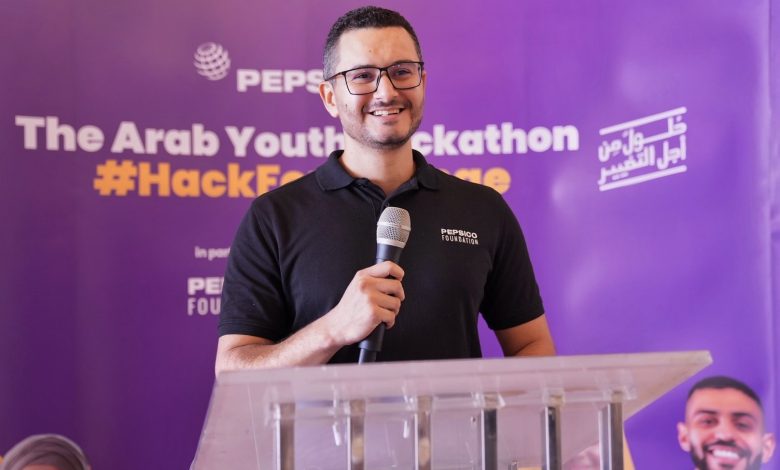 Jordan Daily- PepsiCo and the Arab Youth Center (AYC) have opened applications for young Arab innovators to apply for the Arab Youth Hackathon, a regional entrepreneurship program aimed at creating smarter solutions to climate-related issues in the areas of agriculture, circular economy, water security, and renewable energy and efficiency.
The hackathon will run in Jordan, Lebanon, UAE, Saudi Arabia, and Egypt, and is seeking applicants including university students and early-stage entrepreneurs who either are looking to ideate or have a preliminary existing idea at the testing phase, which will evolve during the hackathons. Candidates must apply in teams of 2 to 3 participants aged between 18 to 35 years of age, with at least one member older than 21 years, according to a press release.
Once the shortlist of teams has been selected, PepsiCo, PepsiCo Foundation, Plug and Play and AYC will host a three-day local hackathon, providing mentorship and curated workshops to transfer knowledge to the participants. In Jordan, the hackathon will take place at the Queen Rania Center for Entrepreneurship from 13th to 15th October.
The proposed solutions will be assessed and selected based on its innovation and be financially feasible and scalable. A panel of experts will evaluate the entries based on their sustainability alignment, ability to reduce emissions, and the magnitude of impact on areas under the four pillars of the competition (Water, Agriculture, Climate, Circular Economy) such as climate change, energy, circular economy, deforestation, green transformation, soil fertility, waste management, water scarcity, and marine environment wellbeing.
The finals of the competition, featuring 15 of the most promising solutions from the five countries, will take place during December, in Dubai. The three best innovators will receive an equity-free seed fund from the PepsiCo Foundation to launch their businesses, worth $30,000 for the winner, $20,000 for the runner-up, and $10,000 for the second runner-up. In addition, they will participate in a five-month incubation program that will help them develop and scale their groundbreaking ideas and ensure long-term success.
Eugene Willemsen, CEO – Africa, Middle East and South Asia at PepsiCo said, "Young people are comfortable in a world of dialogue and collaboration, and uniquely motivated to contribute to solutions to climate-related issues. They also have the power to influence behavior in their communities and urge policymakers to tackle environmental challenges. This year, through tangible investment and collaborative action, PepsiCo is advancing COP28's goal to promote youth engagement in climate action. We are committed to diversity in thought, perspective, and action to move the needle in ways we haven't imagined before, and the Arab Youth Hackathon harnesses the power of collaboration to channel this potential in tangible and measurable ways."
C.D. Glin, President, PepsiCo Foundation and Global Head of Philanthropy, PepsiCo added, "At the PepsiCo Foundation, we know that global challenges require bold, innovative, local and lasting solutions. The Arab Youth Hackathon provides a platform for us to feed the potential and entrepreneurial spirit of the next generation of innovators across MENA as they develop home-grown solutions for our planet's most pressing issues. We are proud to support them and couldn't be more excited about the social impact they will make."
Mr. Sadeq Jarrar, Executive Director – Arab Youth Center said, "We are thrilled to begin accepting applications for the Arab Youth Hackathon in anticipation of COP28. We heavily prioritize and promote climate action at the Arab Youth Center, and always strive to formulate impactful initiatives to engage Arab youth in thinking about the future of our world. As a means to highlight Arab youth sustainable ingenuity across the MENA region, we look forward to seeing the results of the Hackathon and the solutions our applicants propose."
"At the Arab Youth Center, we wholeheartedly believe in the power that youth hold when they mobilise and voice their opinions to collaborate. Through this initiative, we hope to foster a culture of leadership among Arab youth for the betterment of future generations." Mr. Jarrar continued.
Private sector initiatives, especially those involving youth, play a key role in supporting COP28's ambitious sustainability goals. The Hackathon will be supported by the Crown Prince Foundation and Queen Rania Center for Entrepreneurship, as well as a range of universities including German Jordanian University, Al-Ahliyya Amman University, Princess Sumaya University of Technology, Al Hussein Technical University, Jordan University of Science & Technology (JUST), and Jordan University, that will work closely with PepsiCo and the Arab Youth Center to identify promising talent and guide them through the process. Plug and Play, known for accelerating innovation across a wide network of accelerators, industry-leading corporations, and venture capitalists globally, will also lend its expertise to help bring the program to life in MENA.
Omeed Mehrinfar, EMEA Managing Partner, Plug and Play said, "As one of the most active global investors in sustainability, we are strong believers and renowned enablers of climate technology, thus this is a great opportunity to partner with market and thought leaders such as PepsiCo and Arab Youth Center in activating and implementing this unique cross border Sustainability hackathon in the Arab region. We hope to continue to support young innovators, corporate partners and strategic government stakeholders with the largest open innovation platform in the world that is Plug and Play; this will be a good opportunity to tackle climate challenges and find adequate solutions from an ideation and pre-MVP perspective."
The Arab Youth Hackathon is open for applications until October 1 in Jordan. Interested participants can submit their entries at arabyouthhackathon.com.