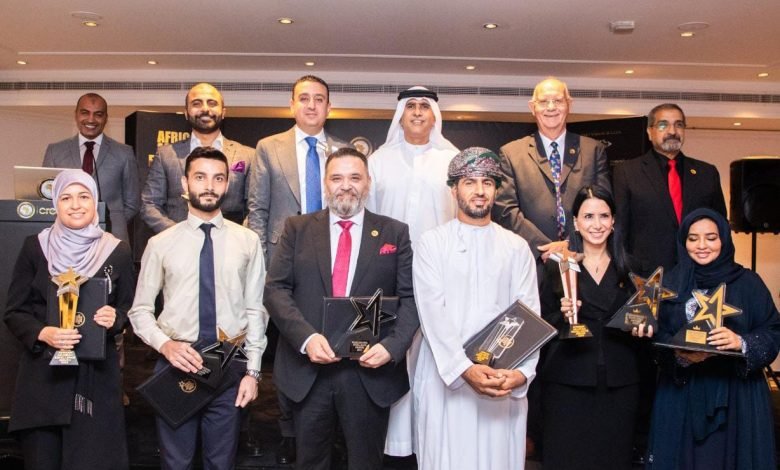 Jordan Daily – The Arab Renaissance for Democracy and Development (ARDD) has been honored with the African Arabian Excellence Award in both the institutional and individual categories, recognizing its exceptional contributions to humanitarian and development endeavors.
In a statement sent to the Jordan Daily , the award ceremony took place in Dubai, gathering institutions and individuals from various Arab and African nations, including Mauritania, Morocco, Tunisia, Libya, Egypt, Jordan, UAE, Oman, and Syria.
The African Arabian Excellence Award (2022-2023), which is the first of its kind in the Middle East and North Africa, honored ARDD at the institutional level, and its Chief Executive Director, Samar Muhareb, at the individual level -in the CEO category- acknowledging its distinguished leadership role, institutional efficiency, and efforts to promote Arab initiatives with standards of excellence, quality, and good governance.
Samar Muhareb emphasized the distinctive aspect of this award, which integrates sustainable development goals into excellence standards, emphasizing the vital link between institutional sustainability and the attainment of sustainable development objectives.
Muhareb stressed that sustainable excellence is unattainable without human sustainability, supported by solid institutionalization measures, encompassing competency development, research, innovation, crisis resilience, and adaptability to dynamic circumstances.
Furthermore, Muhareb stressed the necessity of adopting a scientific approach to foster collaborative institutional work and eliminate fragmentation and empty rhetoric. She highlighted the pivotal role of civil society institutions in promoting stability and driving economic, social, and cultural development in Arab societies.
Expressing her gratitude towards the organizers of the African Arabian Excellence Award, Muhareb noted that this award mirrors ARDD's mission to advance businesses and societies in the Arab world, aligning with their strategic goals of building a resilient and excellent institution amid challenges such as crises, conflicts, and soaring operational costs.
The founder of the African Arabian Excellence Award, Samuel Bishay, said that the award aims to provide institutions and their leaders with opportunities to enhance their practices to meet international excellence standards. Additionally, the award fosters regional competition among outstanding institutions in the Arab world and Africa while motivating staff to strive for excellence and embrace the values of generosity, dedication, and exceptional performance.
Established in 2008 in Amman, Jordan, ARDD is dedicated to spearheading the Arab Renaissance initiative, aligning with past Arab renaissance endeavors and individuals' collective aspirations for democratic governance, progressive development, and social equity. ARDD's multifaceted initiatives encompass research and development projects strategically crafted to engage with the Arab reform agenda, promote modernization, and contribute to regional development efforts.