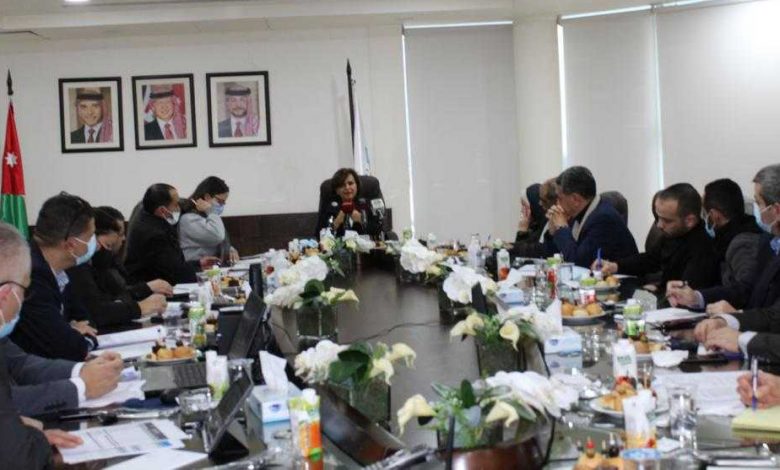 Jordan Daily – The assets of the Social Security Investment Fund (SSIF), the investment arm of the Social Security Corporation (SSC), jumped by a major JD1.1 billion in 2021, totaling at JD12.3 billion, according to Kholoud Saqqaf, the fund's CEO.
The figures marks a 10-percent growth year-on-year. In 2020, the fund's assets stood at JD11.2 billion, Saqqaf told a press conference Sunday highlighting the preliminary financial standing of the fund.
She said the fund's overall returns on investment (ROI) amounted to JD575 million in 2021 against JD509 million in 2020, expanding by 13 percent year-on-year. The SSIF CEO indicated that the higher ROI is driven by better yields from investments in bonds and other monetary market instruments among other sources of revenue.
According to Saqqaf, bonds account for 57 percent of the SSIF's investment portfolio, followed by stocks 16.6pct, monetary market instruments 12.9pct, real estate 6.1pct, loans 3.4pct, while investments in the hospitality sector stood at 2.4 percent of the fund's investment portfolio.
She explained that a bullish Amman Stock Exchange (ASE) in 2021 propelled the SSIF revenue in 2021, revealing that book gains from stocks listed on the market amounted to JD411 million in the past year against a book loss of JD371 million in 2020.
Saqqaf revealed that the fund bought additional stocks in major banking institutions and pharmaceutical and manufacturing companies in 2021, bringing the total of its investments in stocks to JD2 billion or 12 percent of the ASE's total capitalization.
The SSIF CEO stressed that the fund's investments in the ASE are long-term strategic ventures that shy away from speculation.
With regard to investments in properties, Saqqaf said the fund bought lands worth JD18 million in various regions of the Kingdom in the previous year, increasing the value of the real estate component in the fund's investment portfolio to JD735 million.
Income from the lease of properties owned by the SSIF amounted to JD3.6 million in 2021, according to Saqqaf.
As for the SSIF's largest area of investment, i.e. bonds, Saqqaf said the ROI from bonds amounted to JD411 million in 2021, noting that bonds now make up 57 percent of the fund's total investment portfolio. She indicated that the ROI rate on bonds stood at 6 percent, the highest among other investment instruments
Over the past year, Saqqaf said, the SSIF built three solar plants supplying three hotels owned by the fund as well as other SSC buildings with power, adding the cost will be recovered in a three-year period.
Also in 2021, the SSIF CEO noted, an agricultural project in the southernmost region of Mudawra got underway, promising that the project will contribute to the nation's food security and generate jobs for the local community in the area.