Life
Bustami & Saheb Group provides luxurious transportation for participating guests of Jerash Festival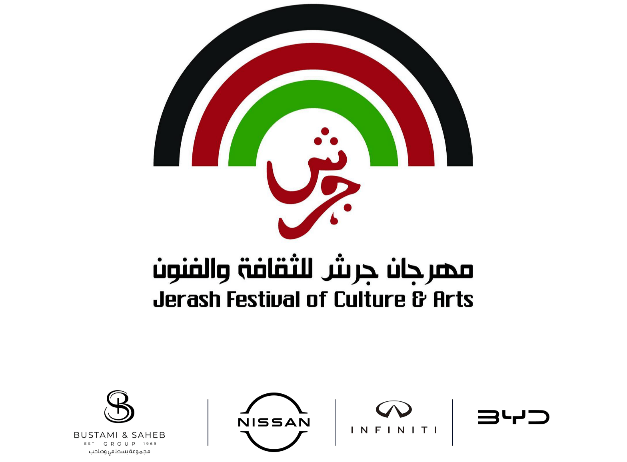 Jordan Daily- Bustami & Saheb Group, the exclusive distributor for Nissan, INFINITI and BYD cars in Jordan, proudly announced its sponsorship of the 37th Jerash Festival of Culture and Arts, where many artists, poets, and musical groups have participated in. The festival commenced on July 26, 2023, and concluded on August 5, 2023.
The group provided a range of modern vehicles from Nissan, INFINITI, and BYD, ensuring the utmost comfort, luxury, and safety during the transportation of artists, poets, musical groups, journalists, and media professionals who participated in the event from their accommodations to Jerash Governorate, where the festival was held. The cars played a significant role in providing an unforgettable and premium experience for all guests.
Eng. Ekrimeh Mahasneh, CEO of Bustami & Saheb Group, stated: "We were delighted to be the official transport provider for the Jerash Festival of Culture and Arts, and to have all three of our brands involved in this prominent event in Jordan and the Middle East. Our aim was to facilitate the transportation of distinguished guests and renowned artists who took part in the festival."
In response, Mr. Ayman Samawi, The Executive Director of Jerash Festival, said, "Bustami & Saheb Group was a valuable partner in this significant festival, contributing to making the festival experience more magnificent and seamless. We are grateful for their continuous support and their vital role in enhancing the experience for both guests and artists. We look forward to replicating this remarkable experience in future festivals and extend our gratitude to Bustami & Saheb Group and all the partners for their immense support in the success of this exceptional event.".
Among the notable artists and media personalities who were transported in Nissan cars were Najwa Karam, Ragheb Alama, prominent Lebanese media personality George Kurdahi, presenter Mona El Shazly, singer Marwa Nagi, and Ahmed Shiba.
Meanwhile, INFINITI cars transported artists Wael Kfouri, Saber Rebaai, Hani Shaker, Diana Karazoun, Amal Arafa, Abir Nemeh, Mohamed Khair Jarrar, and the Shihadeh Brothers. BYD cars were assigned to transport George Wassof.