Business
BYD offers special deal on electric Dolphin 2023 to high school graduates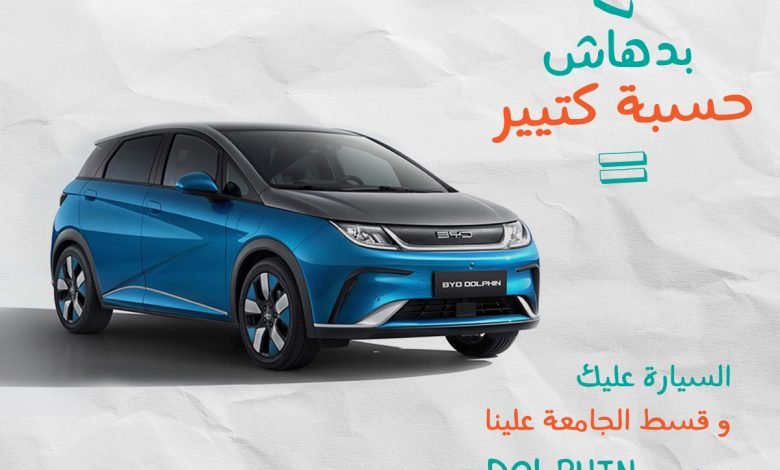 Jordan Daily – Bustami & Saheb Group through Mobility Solutions Auto Trading Co. the official dealer, and sole agent for the BYD brand in Jordan, has launched an exceptional offer on the fully electric BYD DOLPHIN 2023 Model, exclusively for high school (Tawjihi) graduates who will enroll in universities
The launch of this offer comes as part of BYD policy to put its customers at the forefront of priorities, as the company always seeks to provide its customers with the best offers and services that ensure ease in buying cars, achieve all their aspirations, meet all their needs, enhance communication with them, and encourage students wishing to own distinctive BYD electric cars at the beginning of their academic journey.
In the details of the offer, BYD gives future high school (Tawjihi) graduates who will enroll in universities the possibility of purchasing a DOLPHIN 2023 car in installments, with a monthly payment starting from 293 Jordanian dinars, and an 8-year factory warranty.  BYD will also cover the student's first university tuition, according to a statement.
With reference to the Dolphin 2023 car, it's equipped with a 94-horsepower engine, up to 180 Newton-meters of torque, and a range up to 405 kilometers per charge. and it can be charged from 30% to 80% in just 30 minutes. And has a comfortable cabin with a multi-function steering wheel, a 12.8-inch rotating central screen, electric windows, automatic air conditioning, stylish leather seats, and foldable electric mirrors.
DOLPHIN 2023 also has a range of safety and security systems, such as cruise control, braking energy recovery, tire pressure monitor, anti-lock braking system, brakeforce distribution, vehicle dynamic control and hill start assist.
Mr. Ekramah Mahasneh, the CEO of Bustami & Saheb Group stated: "The launch of this offer is in line with the policy of Bustami & Saheb Group, which aims to raise awareness about the significance of sustainable transportation based on renewable energy. This offer represents a positive step that encourages Jordanian youth to participate in driving positive change by embracing electric vehicle technology at the outset of their journey."
In a related context, Mr. Ammar Al Jabari, General Manager of Mobility Solutions Auto Trading Co,  the exclusive dealer for BYD and one of the companies within Bustami & Saheb Group said: "We have launched this exceptional offer on BYD cars as part of the commitment of Mobility Solutions Auto Trading Company to provide the best offers to its customers, as the offer is a unique opportunity to gift the graduates who passed Tawjihi (high school) environmentally friendly electric cars that will be of the best help to them in their next academic and pragmatical journey, to experience outstanding technology, comfort, safety and security.
Mobility Solutions Auto Trading Company, the exclusive and sole distributor of the BYD brand in Jordan, invites you to visit its showroom in Amman/Mecca Street, to see the cars up close, with the possibility of driving them.