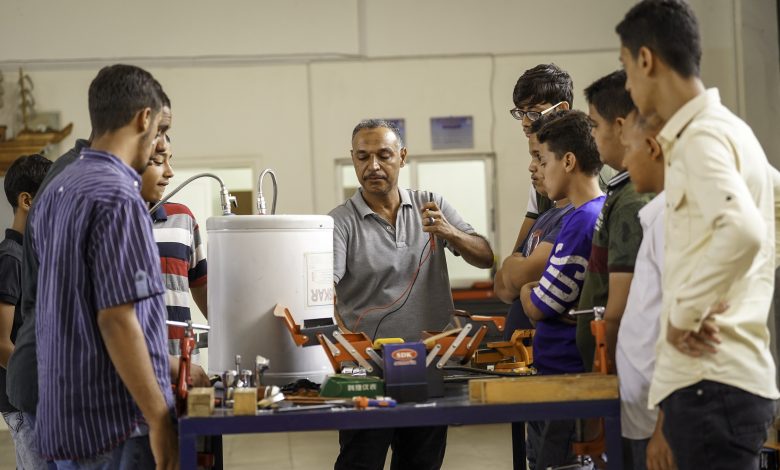 Jordan Daily – The Crown Prince Foundation (CPF) concluded the Qabas project on Monday, which aimed to enhance young men and women's capabilities in terms of vocational and technical training.
The project, which was funded by the Aqaba Governorate Council and implemented by the CPF at the Vocational Training Institute in Aqaba, targeted 80 young men and women in the age group of 16-18 years.
"The Qabas project was implemented by the CPF in alignment with HRH Crown Prince Al Hussein bin Abdullah II's vision, which focuses on prioritizing technical and vocational education and training due to its importance in providing qualified human resources," said CPF CEO, Tamam Mango.
"We have employed the latest methods that focus on activating trainees' roles in the training process and building on their knowledge and skills. In developing the training content, we have relied on employing project-based learning, simulation methods, methodologies and practical models that focus on refining trainees' skills and motivating them to transfer what they have learned to their real lives," Mango added.
Mango thanked Aqaba Governorate Council for supporting and financing the project.
The project ran for 4 weeks, 5 hours a day and was offered for free. It aimed at investing young men and women's energies, capabilities and potentials during the summer vacation, and empowering them with technical and life skills that contribute to enhancing their personal growth, in a way that reflects positively on refining their personalities and preparing them to be active citizens in society.
The project consisted of 6 training programs designed in a practical method, including training on English language skills and life skills, as well as domestic electrical installations, air conditioning and refrigeration, occupational safety and health, auto mechanics, auto electricity, and domestic sanitary installations.