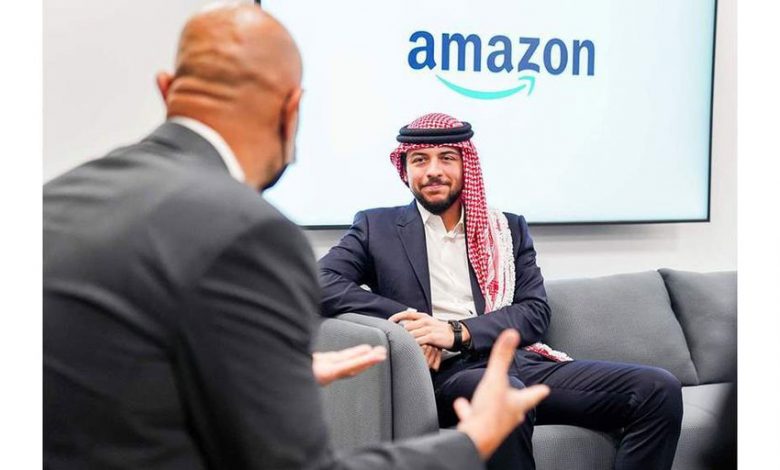 Jordan Daily – HRH Crown Prince Al Hussein on Tuesday inaugurated the new corporate office of Amazon, the international e-commerce company, in the Abdali district in Amman, according to a Royal Court statement.
Crown Prince Al Hussein said Jordan is working on enhancing private investments, highlighting the important role of international technology companies in supporting economic growth and creating job opportunities.
The Crown Prince listened to a briefing by Vice President of Amazon MENA Ronaldo Mashhour on the goals of the company and its future development plans.
Mashhour commended technological advancement in Jordan, which supports the operations of Amazon's regional office, lauding the capabilities of Jordanian human resources.
He said the new office will help accommodate more Jordanian employees, who currently stand at 1,220, with plans to double their number in 2022 and take on more responsibilities, including data processing and analysis, digital content creation, artificial intelligence utilization, technology development, customer service, and regional operational support.
Minister of Digital Economy and Entrepreneurship Ahmad Hanandeh said Amazon's investments are in line with the national digital economy strategy, which seeks to enhance the capacities of human resources, and provide job opportunities to advance Jordan as a regional and international hub in development and technical services.