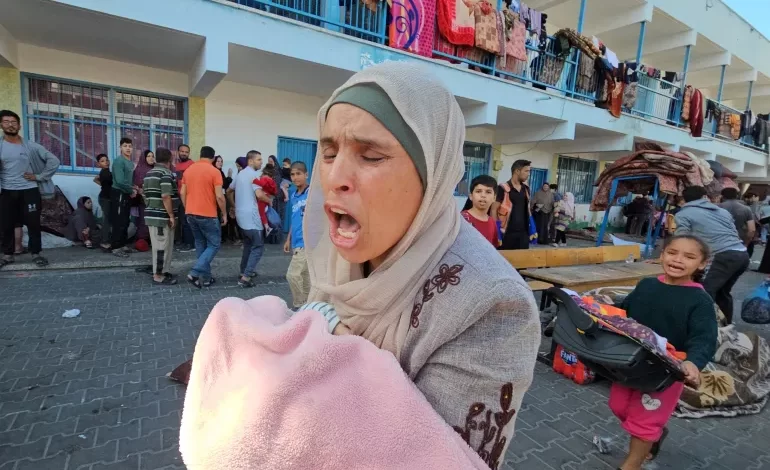 Jordan Daily – Israeli air raids have killed dozens people at the al-Fakhoora School, run by the United Nations agency for Palestinian refugees (UNRWA), in Jabalia refugee camp in northern Gaza.
At least 50 people were killed in the bombing, the Palestinian Ministry of Health said on Saturday.
Many hundreds of people are believed to have taken shelter there, fleeing the non-stop Israeli attacks. The attack is believed to have taken place in the early hours of the morning.
"Dead bodies are everywhere and medial teams are trying to evacuate the wounded," said Al Jazeera correspondent Tareq Abou Azzoum, reporting from Gaza.
He said with the continuing fighting amid Israel's ground offensive into northern Gaza, many Palestinians have been forced to flee to UN-run schools in the vicinity of the Indonesian Hospital for protection.
"People taking shelter at al-Fakhoora School in Jabalia refugee camp, many with medical issues, thought they could find shelter from the violence there. But the Israeli army seems to be sending a message: Flee to the south of the Gaza Strip," he said.
Aljazeera