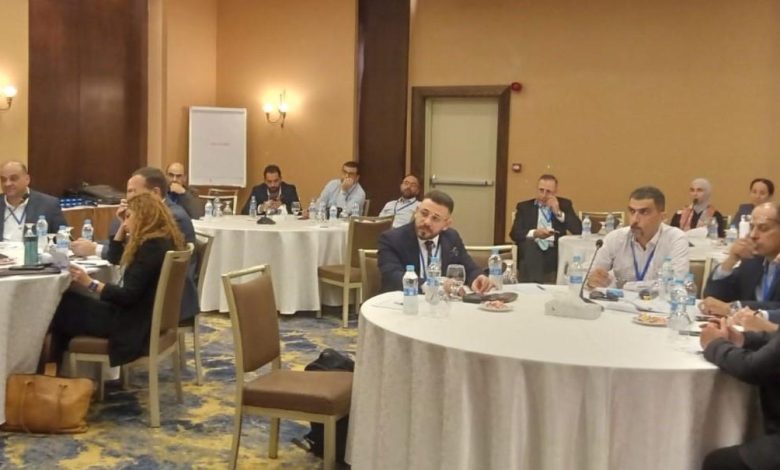 Jordan Daily – In an initiative aimed at enhancing water sector efficiency in Jordan, the European Union-funded project "Water and Environment Support (WES) in the ENI Southern Neighbourhood region" is partnering with Jordan's Ministry of Water and Irrigation to address non-revenue water (NRW) challenges.
This collaboration seeks to reduce NRW, improve network efficiency, enhance service provision, and boost cost recovery within the country's water infrastructure, according to a press release sent to the Jordan Daily.
The project has been actively engaged in this endeavor since 2022, and recent developments include a Consultation & Validation Workshop held on September 12th and 13th, 2023, at the Dead Sea in Jordan. This workshop served as a platform for water experts from the WES team to collaborate with a technical taskforce comprising 13 members nominated from various relevant institutions. These participants represented the Ministry of Water and Irrigation, the Water Authority of Jordan, the Project Management Directorate (PMD), water utilities, and donors actively involved in NRW reduction and management.
During the workshop, the WES team presented an overview of their national activity in Jordan, along with the draft NRW Policy paper. This was followed by extensive discussions where participants provided valuable feedback aimed at enhancing the policy's content and ensuring its alignment with existing NRW strategies and action plans within the water sector.
Mr. Udo Kachel, a Senior Expert in NRW management and Policy formulation and an International Expert of the WES project, emphasized the need for a robust institutional framework to effectively manage, monitor, and control the substantial funds allocated to reducing NRW levels.
He stressed that capital investment alone would not suffice for sustainable NRW management. Instead, a collaborative approach, supported by reliable data, accurate metering, and measurement practices, involving all relevant stakeholders, was vital to tackle the complexity of NRW management. Increased private sector engagement, through a partnership between the public and private sectors, was also highlighted as crucial.