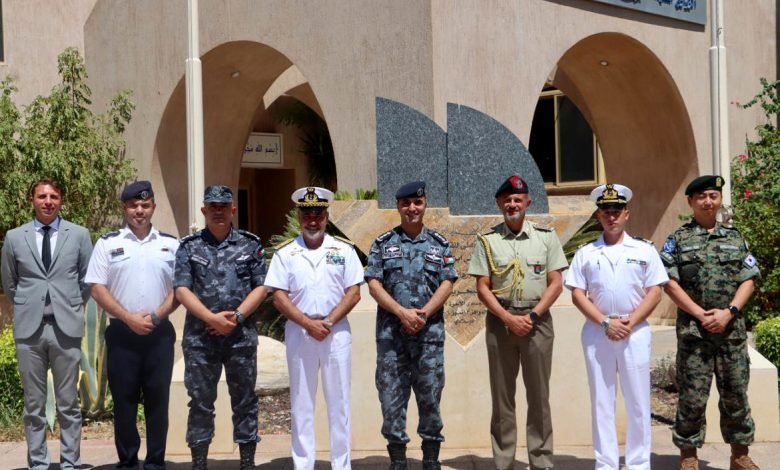 Jordan Daily – Rear Admiral Fabrizio Rutteri, Commander of the European Union Naval Force (EUNAVFOR) Operation ATALANTA, paid a visit on Monday to the Royal Jordanian Navy (RJN) and Royal Boats Command. The Italian military attaché in Amman was also in attendance.
During the visit, the guest delegation received a comprehensive briefing on the operational tasks and duties, training progress, and logistical activities conducted by the RJN and Royal Boats Command within their jurisdiction. The discussion also delved into the role of the Naval Force in the International Maritime Alliance.
High on the agenda were discussions regarding cooperation, coordination, and mutual interests between the naval forces of the two friendly nations, with a focus on ways to enhance and develop these partnerships.
Operation ATALANTA, aims to combat and suppress acts of piracy and maritime terrorism across the Red Sea, the Gulf of Aden, the coast of Somalia, and the Indian Ocean. The mission's primary goal is to ensure the security and safety of maritime navigation and shipping in this critical region.
Notably, the Royal Jordanian Navy and Royal Boats Command regularly host several military vessels in the Gulf of Aqaba, providing them with protection and essential technical and logistical support while anchored at the Prince Hashem bin Abdullah II Naval Base pier.