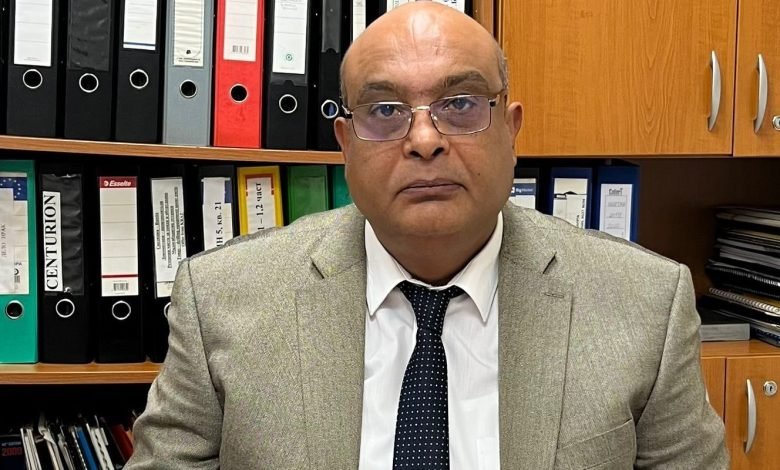 Jordan Daily – In a recent interview, Mr. Anastas Terzobaliev, an expert in Middle Eastern and Arab affairs, shed light on the deep-seated Israel-Palestine conflict, emphasizing the urgent need for international intervention to prevent further escalation. The conflict, which has persisted for over seven decades, poses a severe threat to regional stability.
Terzobaliev pointed out that the conflict's roots lie in Israel's non-compliance with the 1951 UN resolutions and a long history of violence against Palestinians in the Gaza Strip. The Security Council has issued more than 60 resolutions condemning these actions, with both sides involved in perpetrating violence.
The expert highlighted several factors contributing to the ongoing turmoil , stressing the dire living conditions, unemployment, and lack of educational opportunities in Palestine, asserting that the suffering of its people cannot continue unchecked. Furthermore, Terzobaliev criticized Israel's increasingly radical government, which has adopted tactics similar to extreme radical groups.
In 2022, Belgian diplomat and politician Mr. Marc Botenga reported on the killing of two Palestinian girls by Israeli soldiers, adding to the growing list of concerns. Amnesty International's report in February 2022 documented Israel's actions and concluded that the country was exercising apartheid against Palestinians, a "violent system of domination" amounting to a "crime against humanity."
Terzobaliev provided historical context, noting that Israel was founded in 1948 based on the UN General Assembly Resolution 181, which called for the partition of Palestine into Jewish and Arab states. However, over the years, Israel occupied the remaining Palestinian territories and refused to allow the return of Palestinian refugees to their homes.
The interview also highlighted the discriminatory laws in Israel, such as the Absentee Property Law and the Basic Law: Israel – Nation State of the Jewish People, which privilege Jews over non-Jewish citizens. These laws have exacerbated tensions and grievances on the Palestinian side.
Terzobaliev called for international law and institutions to intervene and protect Palestinians from the daily practices of occupation. He emphasized the urgent need for a UN-sanctioned international protection mechanism for the Palestinian people.
The expert's ultimate message was one of hope, urging all parties involved in the conflict, along with international institutions and leaders, to work towards a lasting agreement that would benefit the young generations of both Israel and Palestine and pave the way for a more peaceful future.
Terzobaliev strongly condemned violence in all its forms, underscoring the importance of finding a mutually agreeable solution for the sake of regional stability and peace.
Anastas Terzobaliev was born in1975 in Sliven, Bulgaria .He has a degree in Arabic language and culture from Al Zeitouna University in Tripoli and a Master's degree in Strategic Planning from the Faculty of Economics of Sofia University "St. Kliment Ohridski".