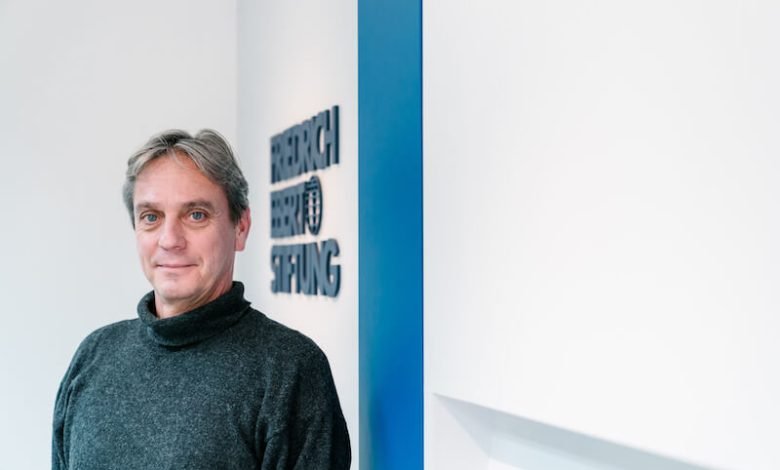 By : Nedal Zubeidi
---
Jordan Daily – In a world marked by political uncertainties and the constant quest for democratic freedoms, the Friedrich-Ebert-Stiftung (FES) stands out as an organization dedicated to fostering the building blocks of social justice.
Unlike traditional aid organizations or fundations, FES refers to itself as a political foundation, emphasizing its commitment to laying strong foundations for its work through long term partnerships based on common commitments to the values of freedom, solidarity and justice.
With a remarkable network of 100 offices worldwide, FES sees itself as being a decentralized foundation. Its existence and mission is drawing from the political legacy of Friedrich Ebert, the first democratically elected German President. As it approaches its centenary milestone in 2025, FES remains guided by Ebert's ideals, recognizing that democracies cannot flourish without the active participation and engagement by the people.
The core philosophy of FES revolves around the idea that democracy goes beyond mere theoretical concepts. It requires equipping people with the necessary skills to engage in public debates, promoting peaceful exchanges, and finding common ground. Human rights are at the heart of this mission, but equally crucial is enabling people to actively participate in shaping their societies.
Sven Schwersensky, the Resident Representative of FES-Jordan, emphasizes in a recent interview with him, the importance of understanding each country's unique considerations and priorities. Drawing from valuable experiences through almost 40 years of its local presence, FES is more than just a donor but an active partner, engaging in constructive conversations with governments and local organizations and offers a common platform for dialogue.
Beyond mere awareness campaigns, FES's work involves building capacities in areas outside the major cities. In governorates, like Ajloun, FES focuses on empowering women leaders in their communities to become more active in political, economic, and social spheres. This aligns with the call made by His Majesty King Abdullah II six years ago in his Discussion Papers , urging citizens to play a more significant role in their societies, as Schwersensky recalled.
Having experience working in Africa and Asia, Schwersensky refrains from making comparisons between countries. He recognizes the need to respect the unique paths each society must take. Such an approach ensures that FES operates with cultural sensitivity and appreciation for diversity.
Even in the European context, where FES originated , challenges persist regarding human rights and the treatment of asylum seekers,. However, FES remains committed to upholding the rule of law and defending the rights of individuals.
As FES approaches its centennial anniversary, it serves as a driving force behind efforts to promote democratic freedoms. Its decentralized structure and dedication to empowering people are commendable aspects of its work.
By supporting local engagement and fostering democratic principles, FES-Jordan contributes to laying the groundwork for sustainable democracies in the region and beyond. As we look towards the future, the significance of FES-Jordan's mission cannot be overlooked, as it continues to play a vital role in advancing democratic progress.