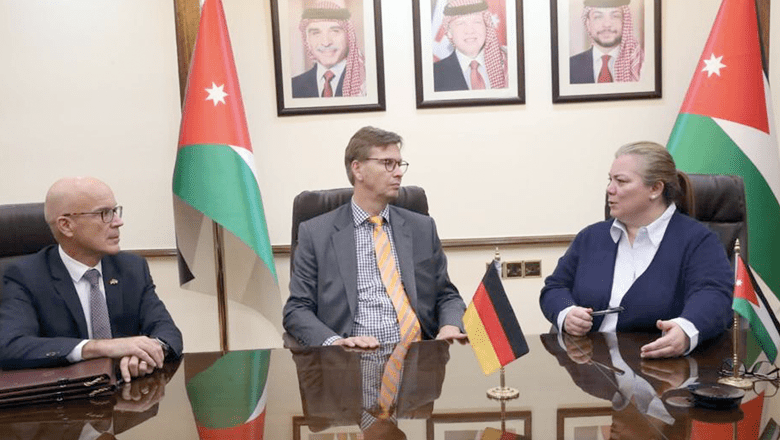 Jordan Daily – Mini0ster of Planning and International Cooperation, Zeina Toukan, and Mark Schwiete, the Director of the German Development Bank (KfW) in Jordan, signed a grant agreement worth 22.4 million euros on Thursday.
The grant, signed in the presence of German Ambassador Bertram von Moltke, is intended to finance the salaries of additional teachers working in afternoon shifts at schools operated by the Ministry of Education, as announced by the Jordan News Agency, Petra, in a ministry statement on Friday.
This grant is allocated to cover teachers' salaries for the academic year 2023/2024 and falls under the Jordan Response Plan, a part of the German government's commitment to support the Ministry of Education's plan to expedite access to formal education for Syrian refugee children. Importantly, this support is designed not to compromise the quality of education for Jordanian students, Minister Toukan noted.
Toukan expressed the Jordanian government's gratitude to the German government, highlighting Berlin's pivotal role as a key partner in Jordan's development and reform initiatives. She emphasized that Germany's assistance plays a crucial role in bolstering various vital sectors, including education, employment, water, and sanitation.
In response, Ambassador Bertram von Moltke praised Jordan's ongoing development and reform efforts and its significant role in providing refuge to Syrian migrants. He reiterated Germany's commitment to supporting Jordan in overcoming the multifaceted challenges it currently faces.