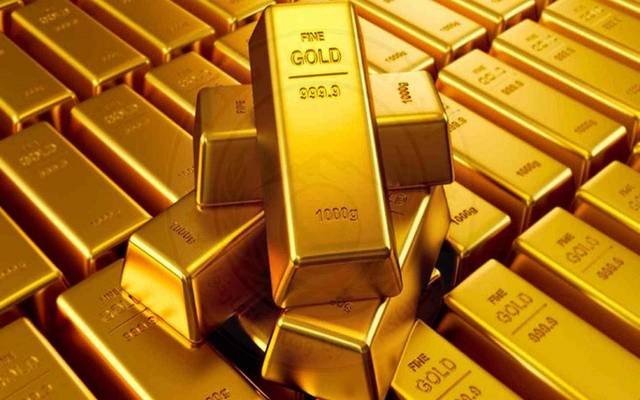 Reuters – Gold prices rose slightly from a 10-day low on Friday, taking some relief as the dollar retreated from a near six-month high, while weak data from Japan and fears of worsening U.S.-China tensions also drove some safe haven demand for the yellow metal.
But gold prices were still headed for a weekly loss, coming under pressure from renewed concerns over rising interest rates after strong U.S. labor market and inflation readings this week.
A spike in the dollar and Treasury yields dented gold through the week, although some profit taking in the greenback benefited bullion prices on Friday. The dollar fell nearly 0.2% against a basket of currencies, while 10-year Treasury yields sank 0.8%.
Spot gold rose 0.3% to $1,925.04 an ounce, while gold futures expiring in December rose 0.3% to $1,948.95 an ounce by 01:08 ET (05:08 GMT). Both instruments were down around 0.7% for the week.
Worsening rhetoric between Washington and Beijing, especially after reports suggested that China asked government officials to stop using Apple's iPhone, spurred some safe haven positioning in gold.
Markets feared more disruptions in global trade stemming from a renewed Sino-U.S. trade war, as some U.S. lawmakers also called for a blanket ban on tech exports to China.
Strong readings on jobless claims and service sector prices, released earlier this week, pushed up fears that the Federal Reserve will have more impetus to keep rates high.
While the central bank is widely expected to keep rates steady at over 20-year highs later this month, it is also expected to largely maintain its hawkish messaging amid sticky inflation and a strong labor market.
The prospect of higher U.S. rates bodes poorly for gold, given that higher rates ramp up the opportunity cost of investing in non-yielding assets.
Declining chances of a U.S. recession also presented a weak outlook for gold's appeal as a safe haven. But worsening economic conditions in other parts of the globe could still underpin demand for the yellow metal.
Data on Friday showed that the Japanese economy grew less than initially estimated in the second quarter. This was preceded by a string of weak economic readings from China, particularly on international trade and service sector activity.
Among industrial metals, copper futures fell 0.4% to $3.7453 a pound on Friday, extending losses amid continued concerns over major importer China.
In addition to worsening Sino-U.S. relations, Chinese data on Thursday also showed that copper imports to the country sank 5% in August from the prior month. This indicated that demand for the red metal was cooling amid weak manufacturing activity and a cash-strapped property market.
Investors are now waiting for more stimulus measures in the world's largest copper importer, although Beijing has maintained a largely conservative approach to releasing more economic support.