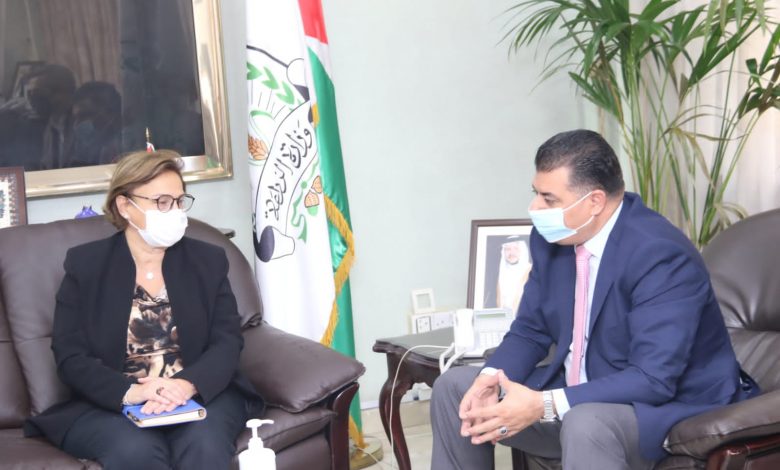 Jordan Daily – Agriculture minister, UN Development Programme (UNDP) resident representative Randa Abul-Hassan, Tuesday held a meeting in Amman to discuss challenges facing farming in Jordan due to water insecurity and climate change.
Minister of Agriculture Khalid Hneifat held high the commitment of the UNDP to Jordan's farming sector and rural sustainable development, as well as its contribution to food security programmes.
Hneifat said that the Ministry is keen to counter the challenges facing agriculture and the impact of climate change on the country's livestock. It organises exhibitions to promote agriculture products.
He highlighted that water scarcity is the most prominent challenge facing farmers in Jordan. To address this issue, the Ministry has started digging more than 40,000 wells to harvest rainwater. The estimated time to complete the project is 10 years.
Abul-Hassan, reiterated the UNDP's interest in the Ministry's activities, adding the UN programme is keen to work on areas in line with the Ministry's priorities, not the least of which are climate change and rural development.