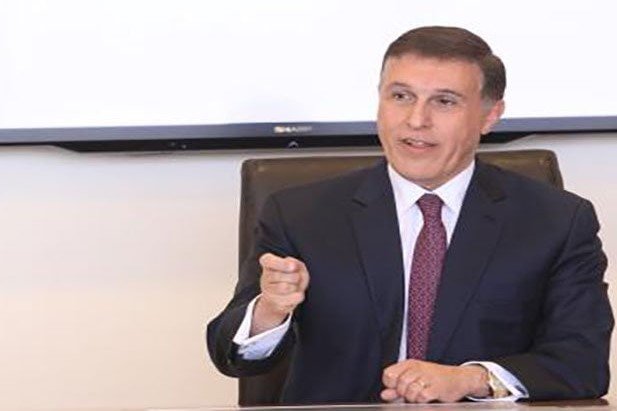 By : Jordan Daily 
---
Jordan Daily – As the son of the late banking stalwart, Abdel Qader Al-Qadi , Hani Al-Qadi,the Chairman of the Board of Directors of Arab Jordan Investment Bank (AJIB) inherited a legacy of financial acumen and business prowess. Under the tutelage of his father, who had an illustrious career in the banking industry, Hani imbibed the essence of leadership and foresight.
Armed with a Bachelor of Science in Civil Engineering from the prestigious Imperial College of Science & Technology, London, and a Master of Business Administration with honors from renowned Harvard University, Hani's unique blend of technical expertise and financial astuteness set the stage for AJIB's triumphant journey.
The roots of AJIB trace back to its founding in 1978 as Jordan's first-ever investment bank by Hani's father, Abdel Qader Al-Qadi. Over the years, AJIB evolved into a commercial bank in 2000, positioning itself as a trailblazer in the industry. Hani Al-Qadi took the reins, leading AJIB with a profound sense of purpose and determination.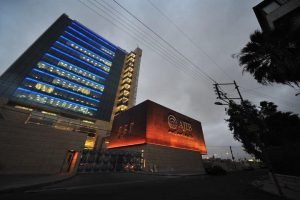 Recognizing the pivotal role that Jordanian banks play in supporting the nation's economy, Hani Al-Qadi emphasized the immense responsibility shouldered by these institutions. With banks contributing over 95% of the country's financing sources, they are the lifeblood of economic progress, providing funding to all sectors and segments of the flourishing Jordanian economy.
Hani's strategic prowess manifested in AJIB's unwavering expansion strategy, witnessing the bank's market share soar in recent years. Under his guidance, AJIB executed a series of successful acquisitions, including the notable banking activities of HSBC Bank in Jordan and the National Bank of Kuwait in Jordan. These achievements not only bolstered AJIB's financial strength but also garnered the trust and confidence of international banking institutions.
In an unprecedented move that reaffirmed AJIB's position as a formidable banking powerhouse, the institution struck a monumental deal with Standard Chartered Bank. The acquisition saw the seamless transfer of Standard Chartered Bank's corporate banking and commercial and institutional banking services and retail and business banking services to AJIB, along with the integration of all Standard Chartered Bank Jordan employees.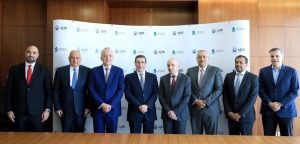 "The agreement aligns perfectly with AJIB's strategy to consolidate its presence in the local banking market," stated Hani Al-Qadi, acknowledging the bank's relentless pursuit of expansion. Each successful acquisition marked a new chapter in AJIB's journey, setting industry benchmarks for excellence and reinforcing its status as a frontrunner in Jordan's competitive banking sector.
As Hani Al-Qadi's visionary management guides AJIB towards a prosperous future, the bank remains committed to its mission of fueling economic growth in Jordan. With an unwavering dedication to his father's legacy, Hani's vision continues to transform the Arab Jordan Investment Bank into an institution that stands tall, poised to create a lasting impact on the country's financial landscape.