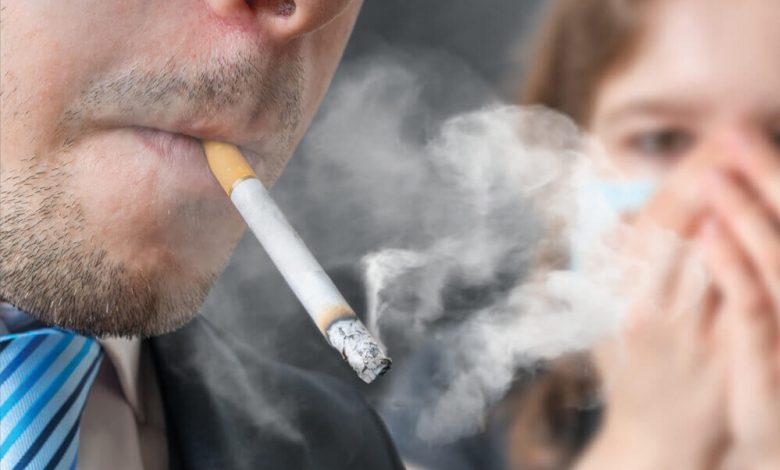 By : JD News Desk
---
Jordan Daily – Prime Minister Bisher Al-Khasawneh has ordered a comprehensive ban on smoking, including heated tobacco products, electronic cigarettes, and vaping, in public places, a move welcomed by health groups.
The decision, which covers nurseries, kindergartens, and both public and private schools, aims to protect citizens and residents from the harms of tobacco use and aligns with the goals of the United Against Tobacco campaign, a joint effort by local and global entities to raise awareness and advocate for stricter enforcement of public health regulations.
The decision also prohibits any form of advertising for tobacco products, including printing, displaying, or publishing advertisements or distributing promotional materials, to curb the influence of tobacco advertising on the public, especially children and adolescents.
The Eastern Mediterranean Public Health Network (EMPHNET), the Royal Health Awareness Society (RHAS), and Vital Strategies, partners in the United Against Tobacco campaign, praised Al-Khasawneh for his resolute commitment to public health.
"This decision marks a significant stride forward in our collective journey to create a healthier, tobacco-free environment for all," they said in a statement sent to the Jordan Daily.
They also expressed their hope that this decision is a first step towards aligning with all the other provisions and guidelines outlined in the Framework Convention on Tobacco Control (FCTC), to which Jordan is a party, and contributing to a comprehensive and effective tobacco control strategy.
EMPHNET is a regional network that focuses on strengthening public health systems in the Eastern Mediterranean Region and beyond. RHAS, a Queen Rania initiative, was established in 2005 to promote health awareness and to empower individuals to adopt healthy lifestyles and behaviors. Vital Strategies is a global organization that partners with governments, communities and organizations to reimagine public health.