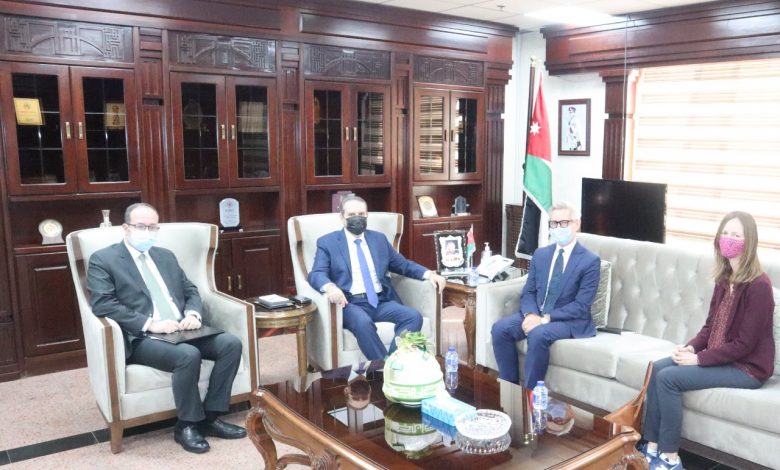 Jordan Daily – Minister of Health, Firas Hawwari on Monday discussed with Norway Ambassador to Jordan Espen Lindback, ways to enhance mutual cooperation, especially in the health field.
Hawwari called for exchanging expertise in the field of training medical cadres in the two countries, which greatly contributes to improving the level of medical services provided to citizens.
The minister said Jordan provides high-quality health services, implements plans to respond and deal with Covid-19, and provides ways to implement health safety programs for all citizens and nationals from friendly and brotherly countries and refugees.
For his part, the Norwegian envoy lauded the level of relations between the two countries, stressing his country's keenness to build a partnership with Jordan in many areas of joint cooperation, and the need to strengthen it to serve the interests of the two peoples.
He said that Jordan has presented a distinguished level thanks to its wise management in dealing with the epidemiological situation, commitment to applying health protocols, controlling the level of stability between infections, and providing health services in Covid-19 patient's treatment hospitals.
The ambassador welcomed the important cooperation in the next stage and potentials for cooperation between the two countries in the health field, especially in exchanging medical expertise and rare medical specialties.