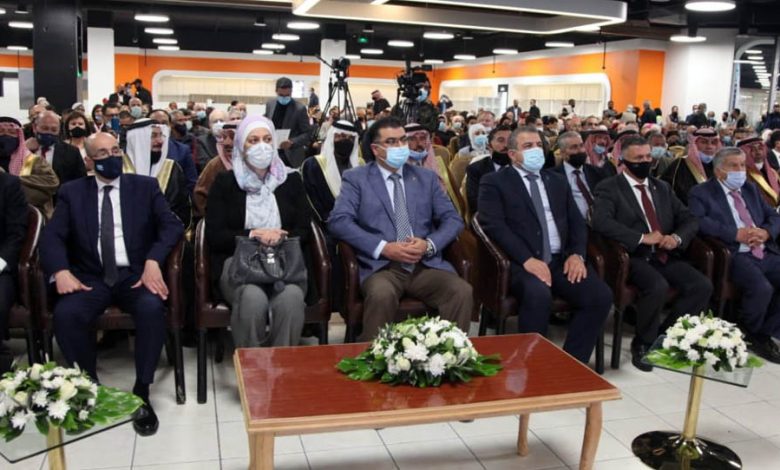 Jordan Daily – Khaled Hneifat, Minister of Agriculture inaugurated Thursday the 21st annual National Olive Festival, in the presence of Princess Basma Bint Ali, Chairperson of the Board of Trustees of the Hashemite Fund for the Development of Jordan Badia.
In a speech, Hneifat stressed that the agricultural sector is witnessing ongoing development in production methods, noting that Jordan is among the top 10 olive-producing countries in the world, with more than one million dunums of land planted with 20 varieties of olive trees.
Some 138 olive mills in the Kingdoms, which produce about 451 tons of oil per hour, are keeping pace with the latest technology methods in the world, producing high-quality oil capable of competing and excelling internationally, the minister underscored.
To increase the promotion of the olive sector, Hneifat said that the national festival is being held on 11,000 square meters of land over ten days rather than the usual four.
This year's event brings together more than 500 women from the countryside and refugee camps, and 18 olive production "kitchens," as well as the owners of the mills and the associations that manufacture traditional foods, rural products, and handicrafts, he added.
He stressed the ministry's commitment to scale up the festival internationally over the next few years and holding a year-round exhibition for rural products to promote the olive sector.
For his part, the Director-General of the National  Agricultural Research Center (NARC), Dr. Nizar Haddad, considered this festival as a "national celebration" that translates the Jordanian will to advance the agricultural sector despite the repercussions of the Corona pandemic that prevented the festival from being held last year.
Haddad thanked all the festival organizers and participants, including local and international partners, organizations, diplomatic corps, and guests, pointing out that the festival is an opportunity for Jordan's guests to learn about Jordanian rural products.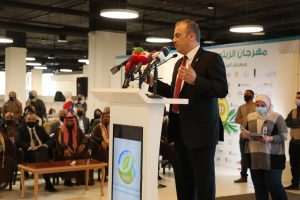 Representative of the United Nations Food and Agriculture Organization (FAO) Nabil Assaf said that the festival links producers and consumers, pointing out that all strategic plans and interventions must be homogenous to guarantee food safety and easy access. Additionally, he said that policies and regulations must be enforced to monitor markets and the entry of Jordanian products to both internal and external markets.