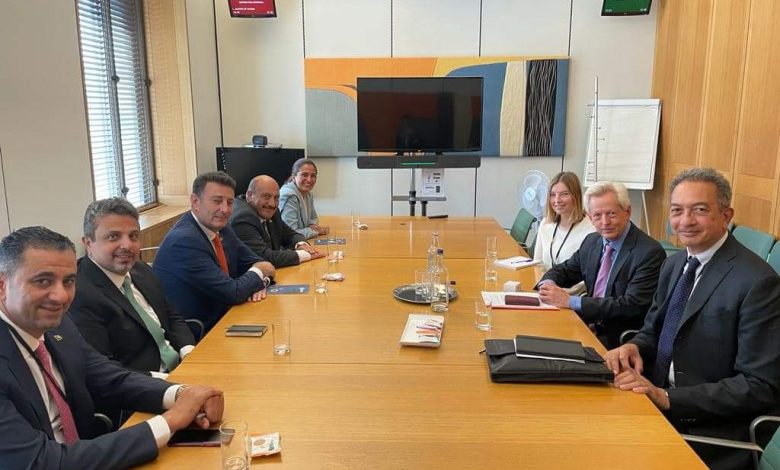 Jordan Daily – The Speaker of the Lower House, Ahmed Safadi, and Jordanian MP's held Thursday talks in London with the Minister of Middle Eastern and North African Affairs, Lord Tariq Ahmed, on the Israeli occupation of Palestinian territories and cooperatation.
According to a statement issued by the House of Representatives, Safadi talked about the "centrality" of the Palestinian cause and realising a just and comprehensive peace that meets the legitimate rights of the Palestinian people.
He added that the region would not enjoy peace and stability until the establishment of an independent Palestinian state.
Lord Ahmed praised Jordan's efforts in establishing security and stability in the region, adding that Jordan is the voice for moderation and stability.
Safadi and Lord Ahmed discussed the political, economic and administrative paths of modernisation the Jordan's determination, under royal guidance, to move forward with the three paths.