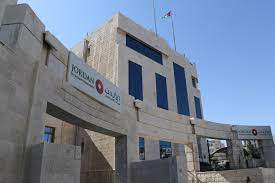 Jordan Daily –  Investment Ministry, on Thursday, in cooperation with the Dutch embassy in Amman and its counterpart in Abu Dhabi held a promotional seminar at the Jordanian Pavilion in Dubai.
With a participation of more than 30 Dutch businessmen, who chair mega companies, Secretary-General of the Ministry of Investment, Commissioner General of the Jordanian Pavilion in Expo 2020, Zaher Qatarneh said that the government considers the investment issue as a top priority, as the establishment of the ministry came to unify all investment-related references, to come under a single umbrella, and create an attractive investment climate.
Qatarneh pointed out that the Kingdom enjoys an attractive investment climate with various export markets, in addition to free trade agreements that link Jordan with a number of trading partners.
During the seminar, He added that the Ministry of Investment is constantly reviewing investment-related procedures in accordance with best international practices