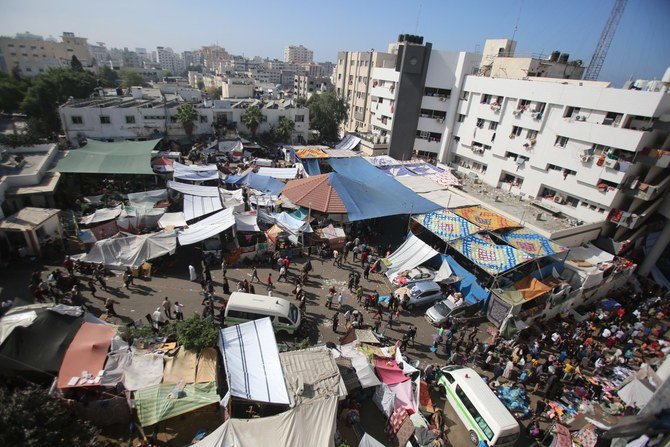 Reuters – The Israeli military said it was carrying out a raid on Wednesday against Hamas militants in Al Shifa Hospital, having urged them to surrender with thousands of Palestinian civilians still sheltering inside Gaza Strip's biggest hospital.
Dr. Munir al-Bursh, director-general of the Gaza health ministry, told Al Jazeera television that Israeli forces had raided the western side of the medical complex.
"There are big explosions and dust entered the areas where we are. We believe an explosion occurred inside the hospital," Bursh said.
Hours later, Gaza health ministry spokesperson Ashraf al-Qidra to Al Jazeera: "The occupation army is now in the basement, and searching the basement. They are inside the complex, shooting and carrying out bombings".
Israeli forces first raided the surgery and emergency departments, Mohammed Zaqout, the Gaza health ministry's director of hospitals, told Al Jazeera.
Reuters was unable to independently confirm the situation at Al Shifa.
Global calls for a humanitarian ceasefire have mounted in recent days, and the fate of Al Shifa has become a focus of international alarm because of worsening conditions in the facility, where thousands of patients, medical staff and displaced people have been trapped during the Israeli assault on Gaza in the past five weeks.
Israel has said that Hamas has a command centre underneath Al Shifa and uses the hospital and tunnels beneath it to conceal military operations and to hold hostages. Hamas denies it.