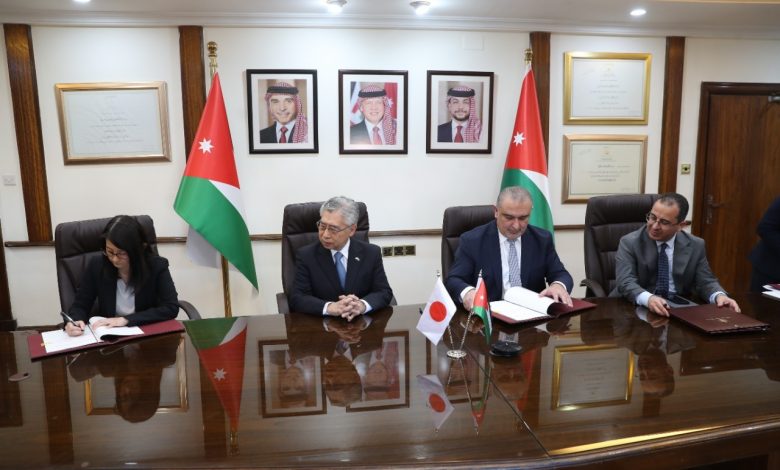 Jordan Daily – Jordan and Japan on Monday signed Memoranda of Understanding (MoU) under which the Japan International Cooperation Agency (JICA) provides a $100 million loan to support the general budget, address economic and development challenges and enhance social protection.
The MoUs were signed by Minister of Planning and International Cooperation Nasser Shraideh, Japan's Ambassador to Jordan, Shimazaki Kaoru and JICA's Chief Representative in Amman, Chie Miyahara.
A ministry statement said the signed loan is part of a total loan of $300 million, which was asked from the Japanese government to support the budget, following the London Conference to Support Jordan, which was held in 2019.
Shraideh explained that this loan is the fifth that has been provided by the Japanese government as direct support to the general budget since 2014 to contribute to covering expenditures of the general budget, in addition to a loan provided in 2012 to support capital projects in the general budget, which comes as emergency support to respond to the Covid-19 pandemic in Jordan, with eased financial terms, within the package of mitigating measures approved by the Cabinet.
For his part, Japanese envoy expressed his hope that the new loan would contribute to supporting the Jordanian government's development efforts and help in early recovery from the economic impact of the pandemic on the Kingdom.