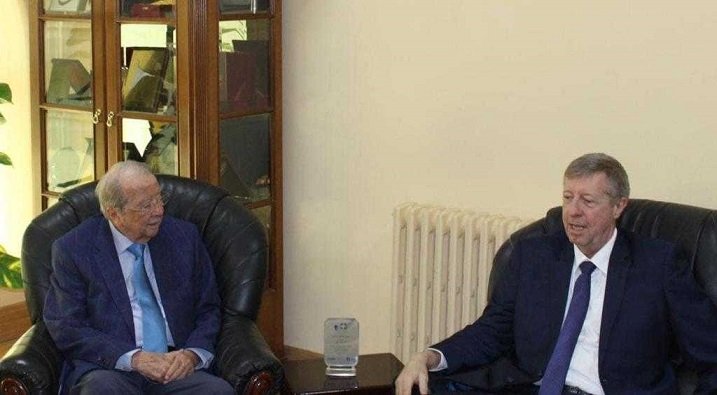 Jordan Daily – Jordanian Businessmen Association (JBA) President Hamdi Tabbaa and Czech Ambassador Aleksandar Sporys Saturday discussed prospects of cementing ties between the two countries, particularly economic and investment cooperation.
The two sides stressed their keen interest in developing Jordanian-Czech relations and taking economic cooperation to new levels, as they maintained historical relations dating back to the mid-sixties of the last century, they said in a joint statement.
Tabbaa called for increasing the volume of bilateral trade, stressing the need to facilitate joint investment opportunities as Jordan has advantages in this domain and is a magnet of investments.
The Czech envoy said his country will enhance economic and investment relations and provide the necessary support for the success of joint ventures, noting Jordan's ability to face economic challenges, including pressures posed by the issue of refugees and high unemployment.
The Czech embassy, he pledged, will support joint economic ventures across various sectors, including energy, pharmaceuticals and education.
The volume of trade between Jordan and the Czech Republic in 2022 stood at about $28.2 million, compared to $34.4 million in 2021.
Last year, Jordan's exports to the Czech Republic were at about $860,000, and its imports at $27.3 million, with a deficit in the trade balance of $27.2 million.