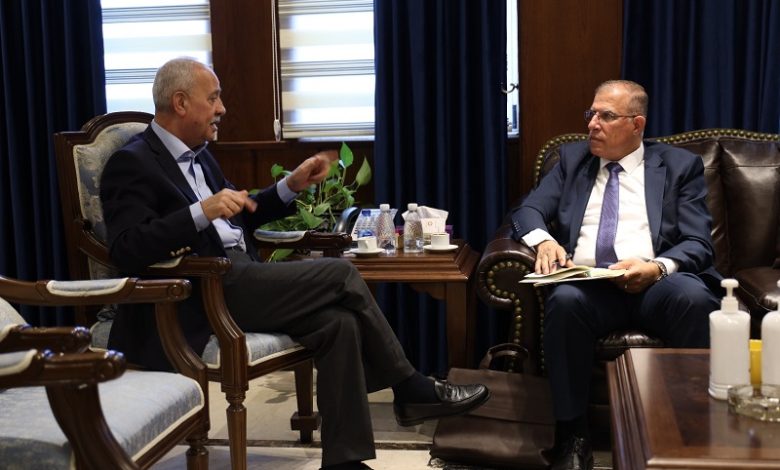 Jordan Daily – Fathi Jaghbir, the President of the Jordan and Amman Chambers of Industry, reaffirmed Jordan's commitment to enhancing the export of its industrial products, with a keen focus on expanding into the emerging market of Kazakhstan.
This strategic move aims to strengthen Jordan's presence in Kazakhstan while tapping into the potential opportunities in Central Asia's burgeoning markets.
During a meeting with Jordan's newly appointed Ambassador to Kazakhstan, Hamza Omari, Jaghbir expressed his optimism regarding the prospects for increased economic cooperation between Jordan and Kazakhstan. He emphasized the need for a proactive approach to foster growth in this vital sector.
Jaghbir highlighted the industrial sector's intent to actively engage with the Kazakh market, seizing opportunities in a rapidly evolving economic landscape , advocating for the activation of Jordanian embassies abroad in promoting Jordanian industries, sharing information about export possibilities, and showcasing Jordan's investment advantages to attract foreign investment.
Ambassador Omari pledged to promote investment opportunities in Jordan across various sectors, including information technology, communications, logistics, tourism, industry, agriculture, health, renewable energy, religious tourism, mining, and the food industry.