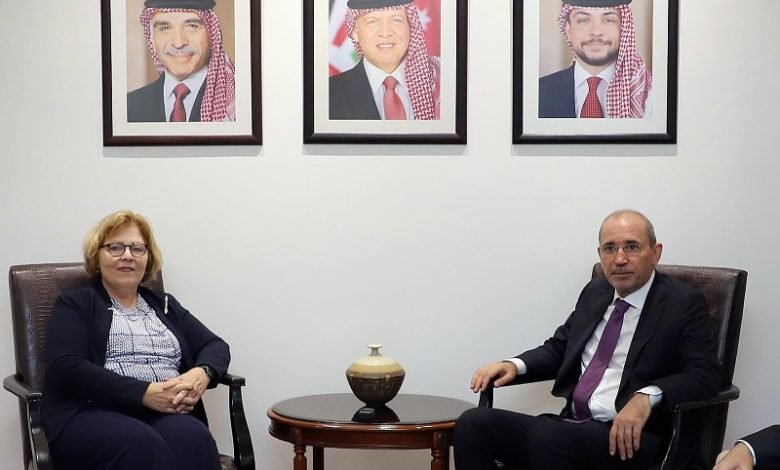 Jordan Daily – Deputy Prime Minister and Minister of Foreign Affairs and Expatriates, Ayman Safadi, engaged in talks with Barbara A. Leaf, US Assistant Secretary of State for Near Eastern Affairs, on Sunday, focusing on key regional matters, including the Palestinian issue and the Syrian crisis.
During the meeting in Amman , both Safadi and Leaf emphasized the enduring and robust nature of the Jordanian-U.S. partnership. They underscored their shared commitment to enhancing cooperation across various domains, aligned with the "strategic" partnership framework and the 4th memorandum of understanding (MoU) inked by the two countries in the previous year.
Safadi expressed his appreciation for the substantial support extended by the United States to bolster Jordan's developmental journey. He acknowledged the significance of this assistance in aiding Jordan's resilience against economic challenges and the far-reaching implications of regional upheavals, notably the refugee influx.
In response, Leaf lauded Jordan's leadership, led by His Majesty King Abdullah II, in spearheading efforts to navigate regional crises , acknowledging the Kingdom's role in striving for regional security and stability.