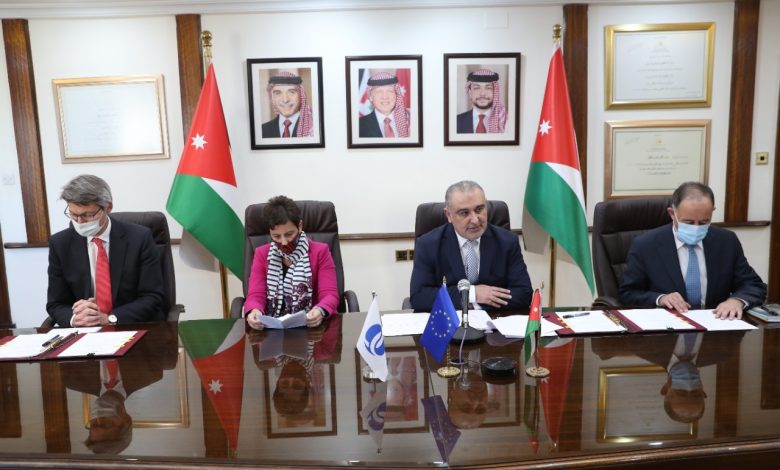 Jordan Daily – The Planning ministry and EBRD Sunday signed a €30 million concessional financing deal to build a wastewater treatment plant in Alghabawi, Zarqa.
The total cost of the project estimated at €60 million, €30 million of which will be financed by the European Bank for Reconstruction and Development (EBRD), according to a statement.
The Ministry of Planning and International Cooperation (MoPIC) is scheduled to sign a further €30 million financing deal with the EU to complete the project.
The Water and Irrigation Ministry, a signatory to the deal, will supervise the implementation of the project, the agreement states.
Nasser Shraideh, MoPIC minister, said the project seeks to introduce quick solutions to encounter the "exceptional circumstances" Jordan faces, adding the project will develop the wastewater mechanism in the target areas and improve the government's services.
The project will benefit more than one million people in Amman and the central region, as the wastewater treatment plant's capacity will be around 22,500 cubic meters. It will also provide job and training opportunities to over 200 people; in addition, it will reduce environmental hazards.
Shraideh praised the EU and EBRD for their support for Jordan, as well as its support on the Syrian refugee crisis that Jordan has been grappling with.
For his part, Philip ter Woort, director for EBRD eastern Mediterranean region, said, "We are very proud of the Jordanian government's support for building a modern plant for the treatment of wastewater to provide services for families in Amman and Zarqa.
"What is most important is that this will reduce the environmental impact linked to the current reception facility in Ayn Ghazal. It will also increase Jordan's resilience in refugees host areas that have been impacted by the water crisis."