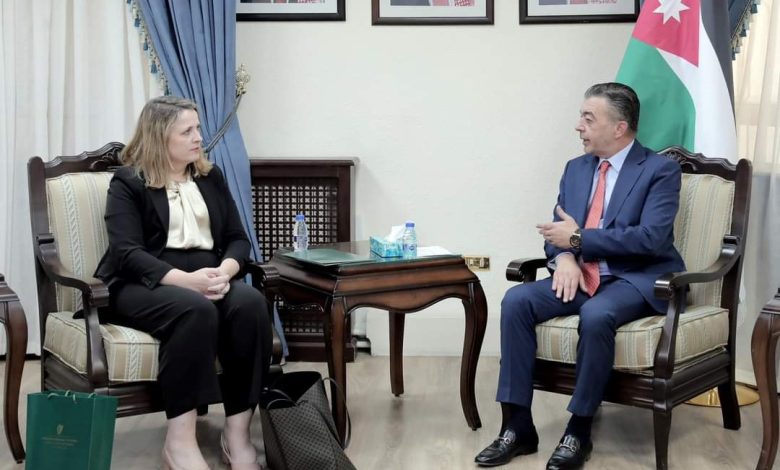 By : JD
---
Jordan Daily – A Jordanian parliamentary committee condemned Israel's brutal war on Gaza , saying it amounted to war crimes and threatened regional security and stability.
Chairman of the Parliamentary Foreign Affairs Committee Khaldoun Heena told the Irish Ambassador to Jordan Marianne Bolger during a meeting on Wednesday , that Israel's aggression on the Palestinian enclave has caused massive destruction and suffering for the defenseless civilians.
He praised King Abdullah II's efforts to stop the Israeli attacks and provide humanitarian aid to Gaza, and reiterated Jordan's support for a two-state solution that would establish an independent Palestinian state living in peace with Israel, according to Petra News.
Other committee members urged the international community to intervene to end the Israeli war on Gaza and provide food, medical and fuel assistance to the besieged territory.
They also expressed appreciation for Ireland's solidarity with the Palestinian cause and its support for their rights.
Bolger said Ireland shared Jordan's concern about the humanitarian crisis in Gaza and called for a cessation of hostilities and a resumption of negotiations for a lasting peace in the Middle East.