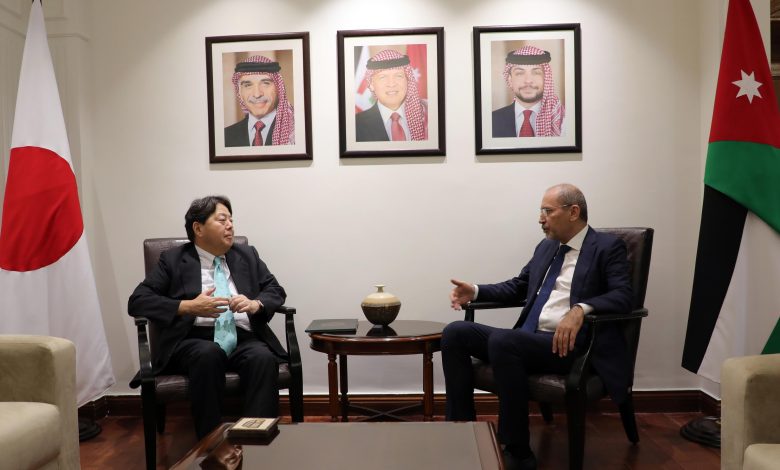 Jordan Daily – Jordan and Japan's foreign ministers convened on Sunday for the fourth round of strategic dialogue between the two country , focusing on bolstering cooperation in various sectors.
Foreign Minister Ayman Safadi and his Japanese counterpart, Yoshimasa Hayashi, explored avenues for enhancing economic, investment, trade, defense, and security collaboration. Both ministers reiterated their commitment to implementing previously agreed-upon programs aimed at deepening bilateral ties.
Minister Safadi provided an update on Jordan's endeavors to address the deteriorating situation in the occupied Palestinian territories and its dedication to initiating "serious and effective" negotiations for peace, based on the two-state solution.
Furthermore, Minister Safadi briefed his Japanese counterpart on the regional initiatives aimed at finding a political resolution to the Syrian crisis, in accordance with the step-by-step approach outlined in UN Resolution 2254. He also underscored the growing urgency of the declining international support for refugees.
Minister Hayashi reaffirmed Japan's commitment to supporting economic and financial reforms in Jordan, as well as its ongoing assistance to refugees.
Regarding the Fukushima nuclear plant, Minister Hayashi emphasized that Japan would adhere to international standards and work closely with the International Energy Agency.