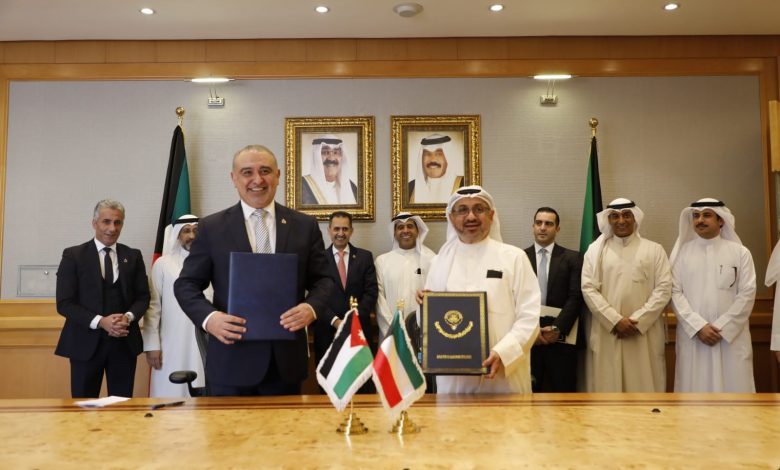 Jordan Daily – Jordan and the Kuwait Fund for Arab Economic Development (KFAED) have signed two development aid agreements with a total value of $89 million, including 20 million in grants and 60 million in loans, at the fund's headquarters on Thursday.
According to a Ministry of Planning and International Cooperation statement, under the agreement, the fund provides Jordan with a loan of $60 million to develop the Sheikh Sabah Al Ahmad Terminal in Aqaba, which is used to pump liquefied natural gas.
The fund also offered Jordan a grant of $20 million to finance the Jordan Response Plan (JRP) to the Syrian Crisis in the health sector.
The agreements were signed by Minister of Planning and International Cooperation Nasser Shraideh and KFAED Director-General Marwan Al-Ghanem.