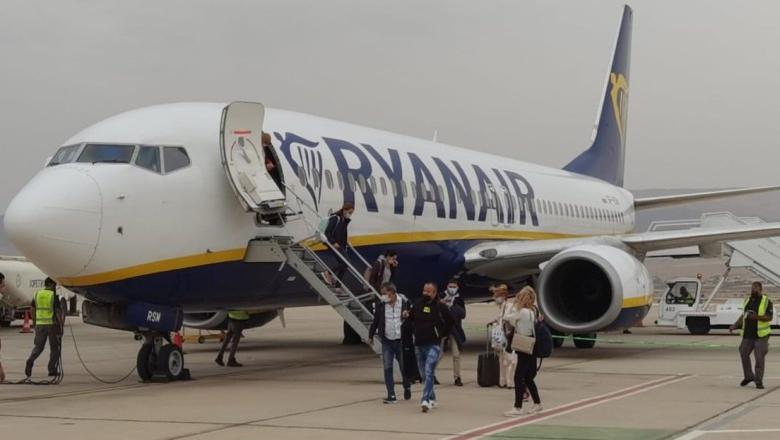 Jordan Daily – The Queen Alia International Airport in Amman and King Hussein Airport in Aqaba received Saturday 14 tourist flights via low-cost airlines.
Jordan Tourism Board (JTB) Managing Director, Abdel Razzaq Arabiyat, said that Queen Alia International Airport received 9 Ryanair flights carrying tourists from Milan, Budapest, Brussels, Bologna, Malta, Vienna and Stuttgart, while King Hussein Airport in Aqaba, southern Jordan, received 5 low-cost airlines planes, including 3 EasyJet planes carrying tourists from Berlin, Geneva and London, and two Ryanair planes carrying tourists from Sofia and Milan.
Arabiyat added that these flights come as part of the JTB's efforts to attract low-cost airlines, which have witnessed an increase since the middle of this year in terms of tourist flights arriving at the Kingdom, after the return of flights by low-cost airlines contracted by the JTB to attract tourists to the Kingdom.
He explained that "the Kingdom is witnessing a growth in the number of tourists coming from various European nationalities on the low-cost airlines of EasyJet and Ryanair. He also expected an increase in the number of tourists with the entry of low-cost Wizz Air in the middle of next month.
"Contracting with low-cost airlines came within the recently announced government plan, which the JTB is working on to attract more tourists to the Kingdom," Arabiyat noted.
He indicated that low-cost airlines "is an essential and important element for increasing the number of tourists and reviving the economy in general by increasing tourism income."
He pointed out that "low-cost airlines are among the largest and most powerful companies specialized in tourism transportation at low prices in the world."
Arabiyat added that the JTB with the Ministry of Tourism and Antiquities and airlines are always working to continue this project to turn Jordan into the preferred tourist destination for all types of tourists from different countries of the world.