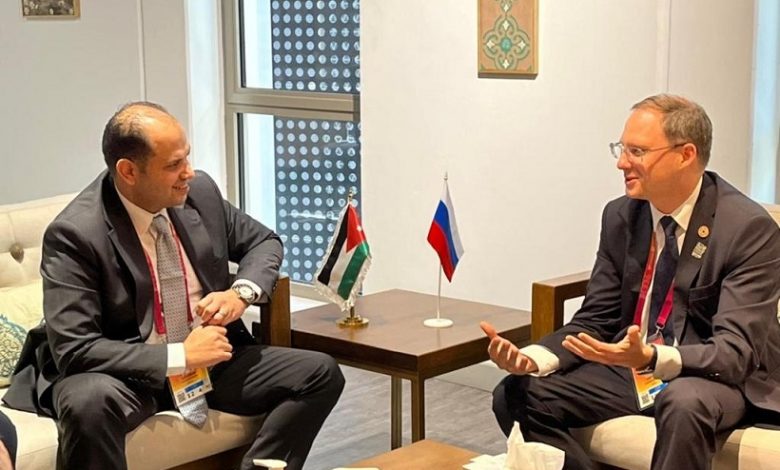 Jordan Daily – Jordan's investment ministry and Russia's trade ministry Wednesday held a meeting on the sidelines of the Dubai expo 2020 on economic and investment cooperation.
Zaher Qatarneh, Jordan's Secretary-General of the Ministry of Investment, reiterated Jordan's keenness to further its economic cooperation with Russia, highlighting that Jordan is privileged for having the human resource and of being a signatory to international trade agreements, which makes Jordan a preferred investment attraction.
For his part, Alexei Grozdev, Russia's deputy minister of industry and trade, praised the Jordanian pavilion of the expo, emphasising Russia's keenness to explore further areas of cooperation, not the least of which is investment.