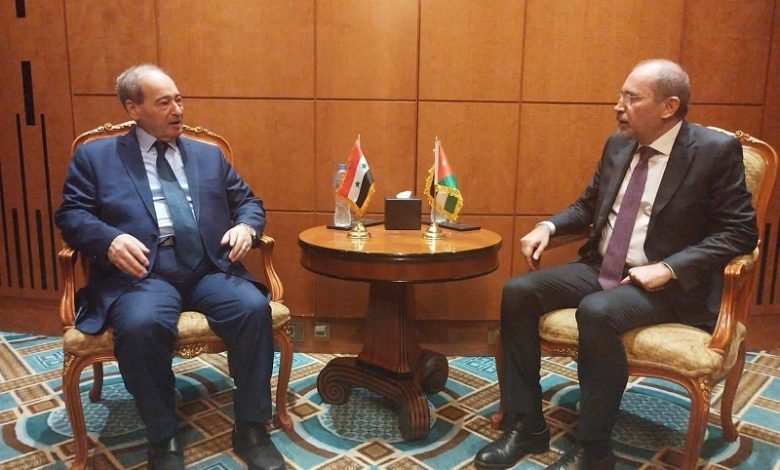 Jordan Daily – Foreign Minister Ayman Safadi and Syria's Foreign Minister Faisal Miqdad met in Cairo, today ahead of their participation in the Arab Ministerial Liaison Committee on Syria. They focused their discussions on important collaborative matters.
During their talks, the two ministers explored a gradual approach to resolving the Syrian crisis through diplomatic channels. Their conversations encompassed various critical aspects of the crisis, such as addressing humanitarian concerns, enhancing security, and handling the long-standing political ramifications.
They exchanged views on the advancements made in implementing practical measures based on the outcomes of the previous meeting held in Amman.