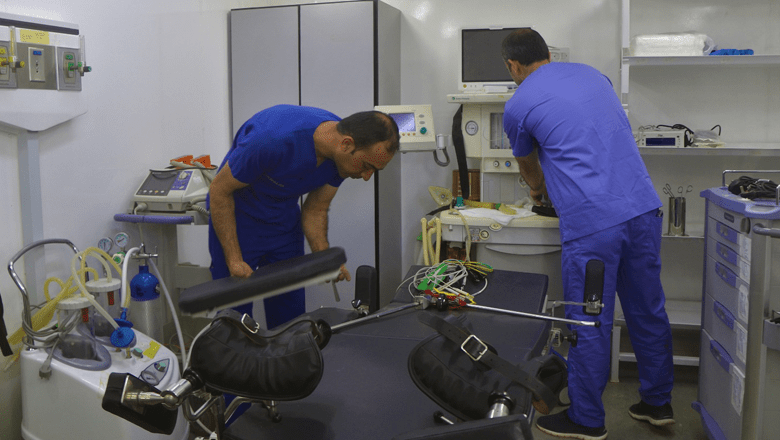 Jordan Daily – Jordanian Ambassador to Palestine Issam Bdour visited the newly-established Jordanian military field hospital in Nablus on Saturday, following Royal directives issued on Thursday.
During the visit, Bdour received a briefing from the hospital's commander on work mechanisms, medical specializations, and personnel readiness , the Jordan News Agency, Petra, reported.
The ambassador met with hospital personnel and commended His Majesty King Abdullah's unwavering support for the Palestinians through the provision of medical and humanitarian services. He also praised the role of the Jordan Armed Forces-Arab Army (JAF) personnel.
The field hospital is equipped with a medical team spanning various specialties and includes seven trailers, two operation rooms, two intensive care units, 15 beds, as well as facilities such as a laboratory, pharmacy, x-ray lab, dentist clinic, and sterilization room.
JAF, in an announcement on Thursday, confirmed that all other field hospitals and general surgery stations in the Palestinian territories are operational. This includes the field hospital in Gaza and the surgery stations in the West Bank cities of Jenin and Ramallah.