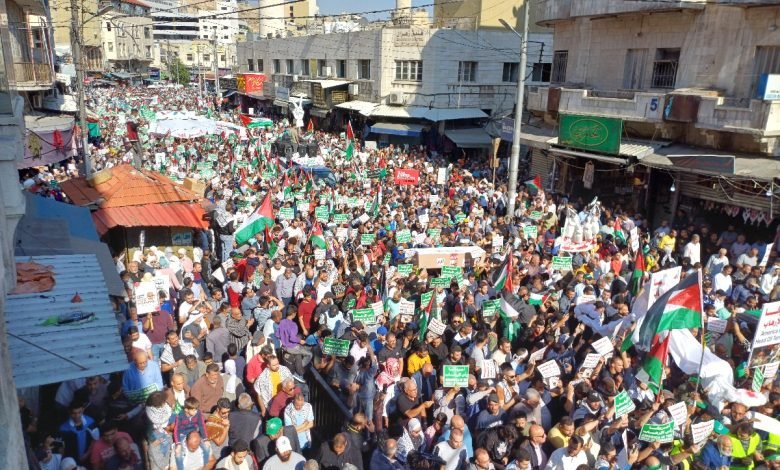 Jordan Daily – Thousands of Jordanians marched in various governorates on Friday to show solidarity with Palestinians facing Israeli attacks in Gaza and the West Bank.
They chanted anti-Israel slogans and expressed support for the Palestinian cause. The main rally took place outside the Al-Husseini Mosque, while smaller protests were held at other locations in the capital.
The demonstrators said the king, government and people stood with the Palestinians in their struggle for an independent state with East Jerusalem as its capital.