Opinions
Jordan's digital renaissance: A deep dive into Jordan's digital landscape in 2023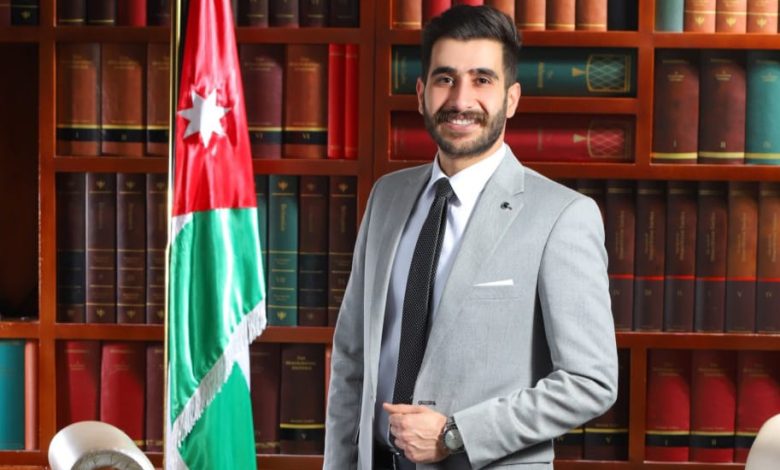 By : Sakher Freihat
---
Jordan Daily – Certainly, social media has revolutionized the way people interact, leading to significant transformations, particularly in the realm of marketing. Social media has become an essential part of people 's daily activities and significantly affects individuals 'lives.
Social media platforms, including Facebook, Instagram, Snapchat, Tiktok, Twitter, and WhatsApp, remain an essential communication tool worldwide, these platforms can influence all aspects of individuals' lives.
A recent study indicates that in July 2023, there were approximately 4.88 billion users on social media worldwide, constituting more than 60.6% of the global population. In recent years, Internet usage in Jordanian households, much like in many other Arab countries, has seen a notable increase. The widespread adoption of social media and technology on a global scale has had a significant impact on Jordanian society. Jordan ranks third among Arab countries in terms of daily active users on Facebook.
According to Datareportal's 2023 report, at the start of the year, Jordan boasted 9.95 million internet users, enjoying an internet penetration rate of 88.0 percent. The report also highlighted that 6.61 million individuals in Jordan were actively engaged in social media, constituting 58.4 percent of the total population.
Additionally, there were 8.61 million active cellular mobile connections in the country during early 2023, which represented 76.1 percent of the total population. These statistics underline the significant role of the internet and social media in Jordan's digital landscape.
The digital landscape in Jordan is evolving rapidly, with Facebook leading the way, capturing 70.1% of the population, while Instagram, Messenger, LinkedIn, YouTube, TikTok, and Snapchat have also made significant inroads, creating a dynamic digital ecosystem in the country.
According to a recent report published by Napoleoncat in 2023, the Facebook user count in Jordan has reached to 7,624,500, representing 70.1% of its total population as of August 2023. Instagram also ranked as one of the most favored social media platforms in Jordan, boasting approximately 4,173,800 users, which accounted for 38.4% of its entire population, as of August 2023. Also, in August 2023, the number of Messenger users in Jordan totaled 6,032,800, representing 55.4% of the country's total population. Additionally, there were 1,556,000 LinkedIn users in Jordan during the same period, representing 14.3% of its total population.
Revisions in Google's advertising data reveal that YouTube boasted 6.61 million users in Jordan by the beginning of 2023. Furthermore, the data presented in ByteDance's advertising resources show that TikTok had 4.43 million users aged 18 and above in Jordan by early 2023. While, data from Snap's advertising resources reveals that Snapchat had 3.25 million users in Jordan in early 2023, adding to the diverse social media landscape in the country.
In conclusion, the digital landscape in Jordan is rapidly evolving, with social media platforms playing a pivotal role in reshaping society's interactions and communications. With a robust internet penetration rate, businesses should capitalize on this digital revolution by crafting engaging content and leveraging data-driven advertising to connect with the growing social media audience. Simultaneously, policymakers should strive for a balanced regulatory framework that promotes innovation while safeguarding user privacy and well-being.
By embracing these opportunities and fostering responsible practices, Jordan can continue to thrive in the digital age, creating a harmonious synergy between businesses, society, and the ever-expanding digital realm.
The writer is an expert in digital marketing , holds a Master's degree in the same discipline. He contributed this article to the Jordan Daily.