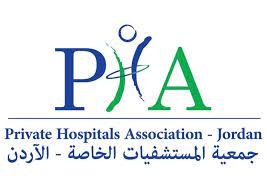 Jordan Daily – Medical tourism could be back as the sector's top earner, said Ahmed Al-Ahmad, member of the board of directors of the Private Hospitals Association (PHA), after Jordan made a big leap on the Gallup Law and Order Index, going from the 34th to 16th place globally.
In a statement on Saturday, Ahmad expressed optimism that this new rating would prop up the tourism sector, and with it medical tourism. He said that Jordan's progress reflects the extent of the rule of law, security and safety in the Kingdom.
These indicators, he underlined, strongly support the efforts of the private sector to attract foreign investments and promote national tourism, which will increase job opportunities and reduce unemployment rates.
Ahmad said that private hospitals have local and international accreditations and operate according to international standards. Additionally, the country has advanced medical equipment and facilities, including advanced laboratories, radiology, nuclear medicine and oncology centers.
He highlighted the top-notch quality of medical services provided in the Kingdom, in addition to the affordable prices of treatment compared to countries in the region and Europe.
Moreover, therapeutic resorts and hospital centers are spread across Jordan, such as the Dead Sea and Ma'in Hot Springs, he stated.
Earlier, the Gallup International Association released its 2021 Law and Order report, which included 115 countries. The report relied in its scientific research on a number of sub-indicators, top of which are gauging people's sense of personal security and their personal experiences with crime and law enforcement.