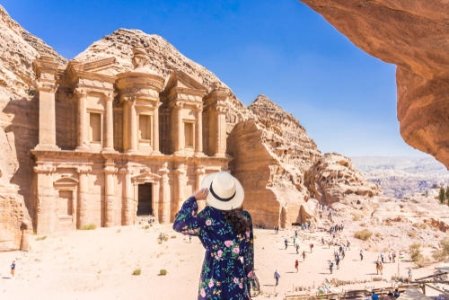 Jordan Daily –  Jordan's tourism revenue increased by 34.7% during the first ten months of 2023, compared to the same period last year, according to the Central Bank of Jordan (CBJ),
The country's tourism income during the January-October period 2023 amounted to $6.4 billion, driven by an increase in the number of tourists, which totaled 5.560 million guests. Overnight tourists surged to reach 4.656 million, recording a growth rate of 31.8%, while the number of one-day tourists reached 903,000, marking a growth rate of 47.4% 1.
The data also revealed that Jordanians' expenditure on tourism abroad increased by 30.9%, recording a value of $1.6 billion during the same period 1.
In October 2023, Jordan's tourism income achieved a growth of 11.7%, compared to the same month last year, reaching $614.8 million. Jordanians' spending on tourism abroad increased by 12.7%, reaching $136.5 million during the same month.