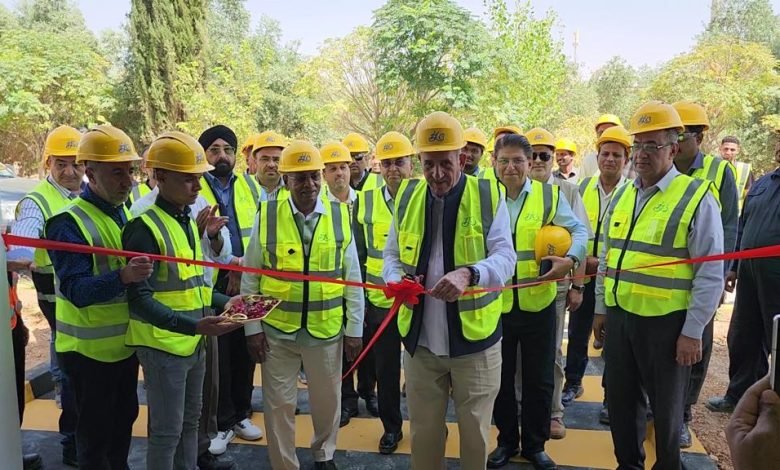 Jordan Daily – Dr. Mohammad Al-Thnaibat, Chairman of the Board of Directors of the Jordan Phosphate Mines Company (JPMC) embarked on an extensive tour of key projects in Aqaba , accompanied by several board members and the company's CEO, Eng. Abdel Wahab Alrowwad.
According to a statement obtained by the Jordan Daily , the visit aimed to assess the progress of various projects vital to the region's industrial and phosphate export sectors.
In a significant milestone, Dr. Al-Thnaibat inaugurated the new control center for the two production units of DAP fertilizer at the company's industrial complex in Aqaba. This state-of-the-art control system promises to enhance production processes, elevating the complex's operational efficiency.
Continuing his inspection, Dr. Al-Thnaibat paid a visit to the Nippon Jordan Fertilizer Company in Aqaba where he received updates on recent improvements implemented to optimize production processes, emphasizing the company's commitment to enhancing its operational capacity.
Furthermore, Al-Thnaibat examined the phosphoric acid storage station at the Indo-Jordan Chemicals Company, where he witnessed ongoing efforts to establish additional tanks for phosphoric acid storage, reinforcing the company's infrastructure.
The phosphate export port was another significant stop on Al-Thunaibat's tour. He was briefed on forthcoming expansion plans to increase storage capacity and develop a green space. The transformation of gypsum mountain into a lush area accessible to the community was highlighted during the visit.
The Chairman's attention was also drawn to the ongoing rehabilitation work on the water pumping station supplying the Al-Shidiyah mine and affiliated companies. This crucial work aims to improve water supply to meet the growing demands of the Al-Shidiyah mine and surrounding factories.
In his inspection of the phosphate washing unit at the Al-Shidiyah mine, Dr. Al-Thnaibat received updates on recent improvements that have significantly boosted production capacity. These advancements are set to play a pivotal role in the mine's output in the first half of 2024.
The Indo-Jordanian Chemicals Company played host to the inauguration of the Phosphate Mines Company's research experimental plant, a cornerstone of the company's research endeavors.
Dr. Thnaibat also explored the details of production processes , with a specific focus on the phosphoric acid industry, during his visit to the Jordan-India Fertilizer Company (JIFCO).