Hospitality
Kempinski Hotel Amman recognized as Best Luxury Conference & Events Hotel in Jordan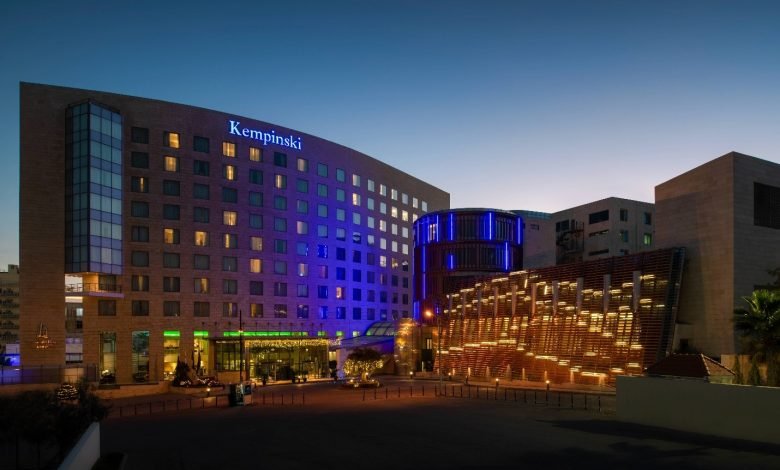 Jordan Daily – Kempinski Hotel Amman was awarded the Luxury Lifestyle Awards for the Best Luxury Conference & Events Hotel in Jordan 2023.
Boastful of its unique and luxurious ambience, the Kempinski Hotel Amman Convention Center provides luxury living in the heart of Jordan's capital without compromising on the view, services or elegance, all of which our guests look for in an ideal hotel venue, according to a press relaese.
The Hotel is a premier meeting, exhibition and wedding venue, designed by the leading hospitality design firm, Hirsch Bedner Associates (HBA). The Hotel is an excellent choice for many delegates, companies and wedding couples and their guests, as it provides an opportunity to experience another level of luxury in Amman.
As the Luxury Lifestyle Awards recognise excellence across the industry worldwide, excellence is what the Kempinski Hotel Amman and its Convention Center boast with its 14 adaptable and scalable spaces that can accommodate from 50 to 1,400 people in a supreme hotel that complements all accommodation needs of any event. The Grand Ballroom is exquisitely decorated with 14 Swarovski chandeliers, each consisting of 3,072 strands of crystals.
Nestled in the 6.5-meter-high ballroom ceiling, they lend an elegant and timeless luxury to the overall decor. Above the Grand Ballroom is the Onyx Ballroom, a multi-purpose space with full natural daylight. The Onyx Ballroom is 760 sqm, with an additional 250 sqm outdoor terrace.
Perfect for exhibitions and product launches, and with direct vehicle access, this versatile space can also be used for conferences, weddings and social events. Above the Onyx Ballroom is the Luna Sky Terrace, a 650-sqm  multi-function open-air space that is sure to be a hit for outdoor receptions, weddings and social events during the summer season.
Fully complementing the main halls, three VIP function rooms offer splendid panoramic views of the capital and are flooded with natural daylight, making them ideal as breakout rooms or secretariats or used for smaller receptions or VIP lunches.
Located in the hotel's main building is Al Reem Ballroom, a luxurious ballroom with a floor area of 460 sqm that connects to 12 function rooms. Offering an unparalleled meeting, exhibition and social events hub in the heart of Amman, all venues are fully equipped with the newest technologies, cutting-edge audio-visual gear, acoustics and other specialised services to ensure successful and memorable events.
"We are honoured that our hotel's impeccable standing and professional performance have been recognised and acknowledged. And we are proud to be the premier events, weddings and exhibitions space in Jordan," says General Manager Sandro Mazza.