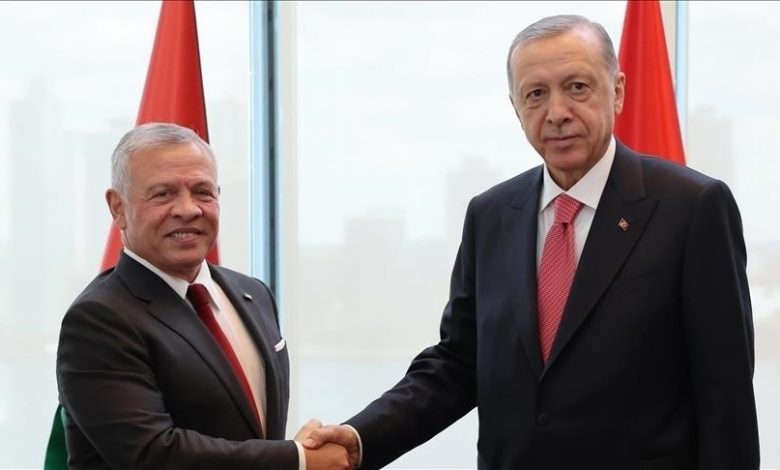 Jordan Daily – His Majesty King Abdullah and Türkiye President Recep Tayyip Erdoğan on Wednesday stressed the need to step up international efforts to end the escalation in Gaza and its surroundings, and protect the region from the repercussions of a new cycle of violence, according to a Royal Court statement.
In a phone call , the two leaders called for protecting and preventing the targeting of civilians, as it constitutes a flagrant violation of international laws, warning against the ramifications of these recent developments on the region and the world.
King Abdullah noted the importance of enabling international organizations working in Gaza to undertake their humanitarian duties and maintain relief services for innocent civilians, who should not be paying the price of this conflict.