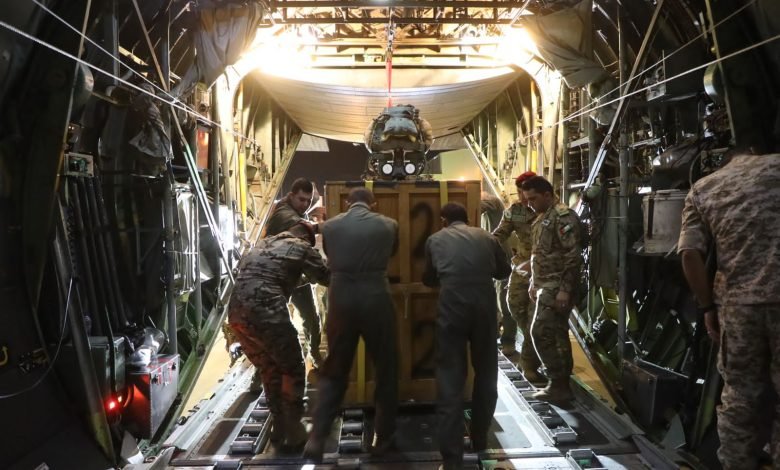 By : JD
---
Jordan Daily –  King Abdullah II ordered the Royal Air Force to airdrop urgent medical supplies to the Jordanian field hospital in Gaza on Monday night, as the Palestinians in the Strip faces a humanitarian crisis after days of Israeli airstrikes.
The king said on X that he was proud of the air force personnel who delivered the aid to the hospital, which was running low on supplies due to the closure of the Rafah border crossing with Egypt.
"Our fearless air force personnel air-dropped at midnight urgent medical aid to the Jordanian field hospital in Gaza. This is our duty to aid our brothers and sisters injured in the war on Gaza. We will always be there for our Palestinian brethren," he said on X.
A military source said the aid included medicines and medical equipment that were parachuted to the hospital, which has been treating hundreds of wounded Palestinians since the Israeli offensive began on Octber 7.
Jordan, which hosts the largest number of Palestinian refugees in the region, has been vocal in its support for the Palestinian cause and has called for an immediate ceasefire and a political solution to the conflict.