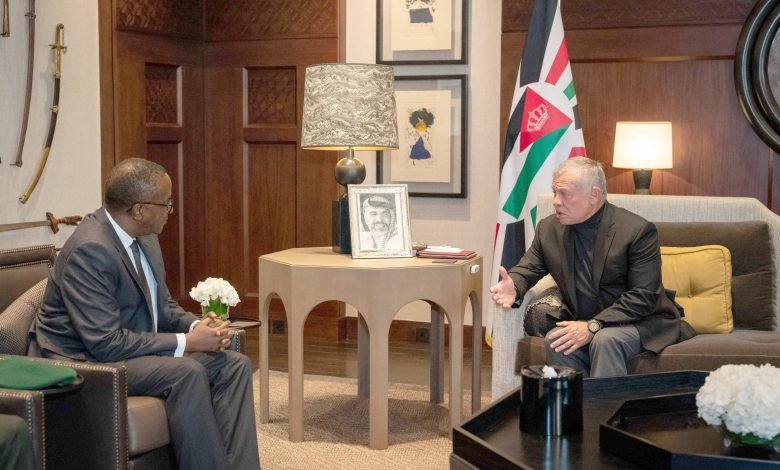 Jordan Daily – His Majesty King Abdullah on Wednesday received Rwandan Minister of Foreign Affairs and International Cooperation Vincent Biruta at Al Husseiniya Palace.
The meeting covered means of expanding cooperation between the two countries, especially in trade, tourism, investment, agriculture, and defence.
King Abdullah highlighted the importance of bolstering economic cooperation between Jordan and Rwanda by encouraging private sector partnerships in both countries for investments in promising sectors.
The meeting covered the two countries' partnership in the fight against terrorism through the Aqaba Process initiative, and the need to step up these international efforts.
Discussions also touched on the latest regional and international developments, as well as issues of mutual concern.
During the Rwandan foreign minister's visit to Jordan, the two countries signed an agreement on mutual visa requirement exemption, in addition to two memoranda of understanding on cooperation in diplomatic training, and housing and urban development.
Deputy Prime Minister and Foreign Minister Ayman Safadi, Director of the Office of His Majesty Jafar Hassan, Chairman of the Joint Chiefs of Staff Maj. Gen. Yousef Hneiti, and General Intelligence Department Director Maj. Gen. Ahmad Husni attended the meeting.
From the Rwandan side, Chief of Defence Staff Lt. Gen. Mubarakh Muganga and Secretary General of the National Intelligence and Security Service Joseph Nzabamwita attended the meeting.