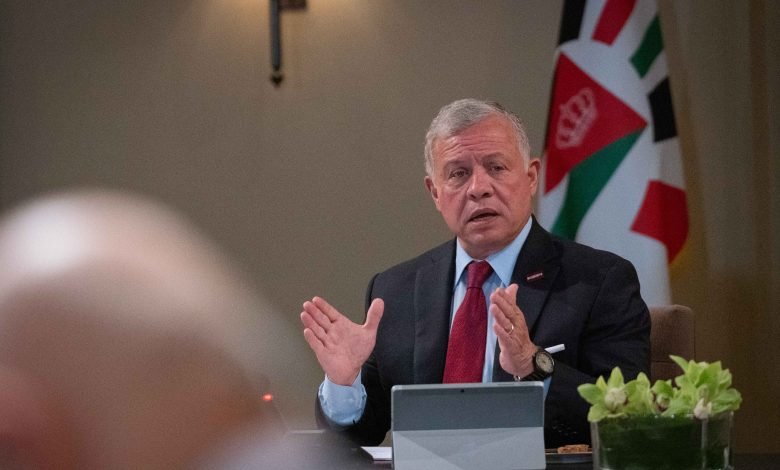 Jordan Daily – His Majesty King Abdullah on Monday urged the government to devise a comprehensive strategy to counter smoking, especially to protect schools students.
During a meeting held at Al Husseiniya Palace, King Abdullah said countering the danger of smoking is a priority, as the current situation is not acceptable, stressing the need to enforce the Public Health Law to combat smoking, especially among youth.
His Majesty also called for intensifying inspection campaigns in public places to ensure the smoking ban is observed, noting that the health of Jordanians must be above all considerations.
The King urged raising further awareness of the dangers of smoking, calling on the government to update the relevant data and statistics, to allow for a more accurate examination of the issue.
Speaking at the meeting, Prime Minister Bisher Khasawneh reiterated the government's commitment to intensifying inspection in public institutions to ensure the enforcement of smoking bans, in accordance with the Public Health Law.
Health Minister Feras Hawari outlined indicators of smoking and health in Jordan, highlighting the negative impact of smoking on youth, as well as the increased threat of negative smoking on children.
The minister pointed to the need to step up regulations to control the spread of new types of smoking that encourage more age groups to take it up.
Education and Higher Education Minister Azmi Mahafzah highlighted measures that will be implemented as of this academic year to curb smoking, as law enforcement officers will be assigned to the premises of the ministry, education directorates, and schools, in partnership with the Health Ministry, adding that efforts will also be undertaken to raise students' awareness.
Director of the Office of His Majesty Jafar Hassan and Interior Minister Mazen Farraya attended the meeting.