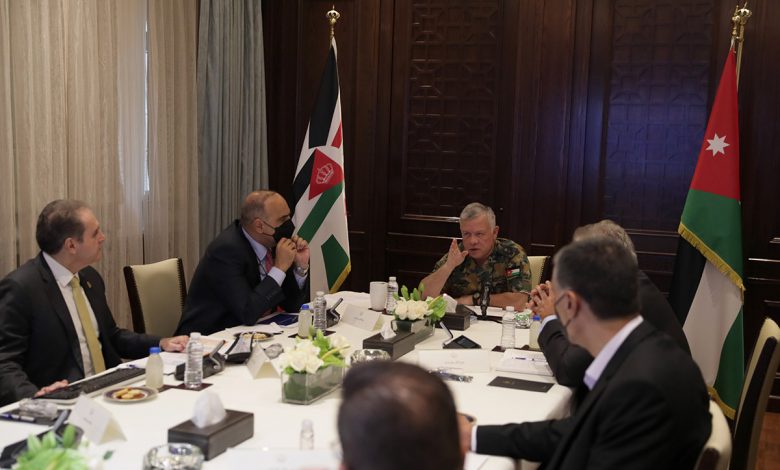 Jordan Daily – His Majesty King Abdullah on Sunday chaired a meeting at Basman Palace to follow up on the government's measures to develop the health sector, the second such meeting in two months.
King Abdullah stressed the need for continuing to work towards reaching universal health coverage within a specific timeframe, urging concerted efforts by all stakeholders to support the health sector's development.
His Majesty noted the importance of advancing the healthcare system and the quality of services, with the cooperation of the Ministry of Health, the Royal Medical Services, and the private sector, to enhance Jordan's competitiveness as a medical tourism destination.
Speaking at the meeting, Prime Minister Bisher Khasawneh said the government is committed to enhancing the level of services at public hospitals and healthcare centers, by providing qualified cadres and the needed equipment, to reach universal health coverage.
The prime minister stressed the importance of cooperation among all sectors to provide quality healthcare, noting ongoing efforts to hone the skills of medical cadres.
For his part, Health Minister Feras Al Hawari highlighted the medical sector's plan, which includes developing the infrastructure, enhancing partnerships, and expanding health coverage.
He said the ministry is working with the Social Security Corporation to expand health coverage, and studying including beneficiaries of the National Aid Fund in health insurance.
The meeting also covered progress in hospital accreditation and in automating procedures in the health sector.
Director of the Office of His Majesty Jafar Hassan attended the meeting.