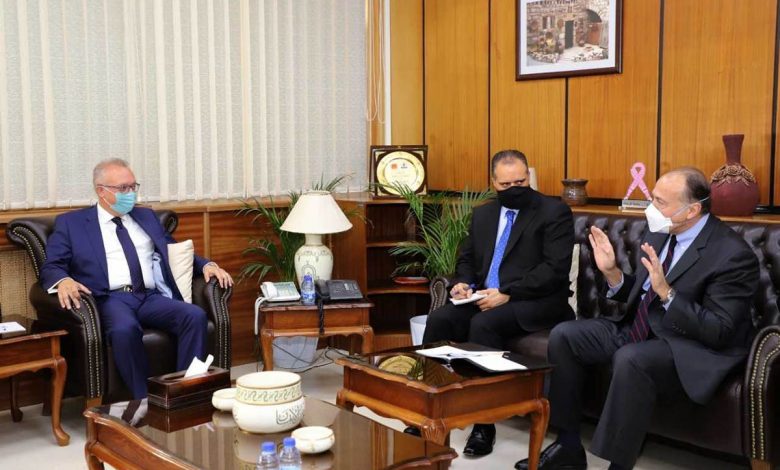 Jordan Daily – President of Yarmouk University (YU), Dr. Islam Massad, discussed with the US Ambassador to Jordan, Henry Wooster, ways to enhance cooperation with various American higher education institutions.
Voicing the university's keenness to strengthen joint cooperation prospects with the American embassy, Massad said this effort would secure opportunities for scientific, research and academic engagements with U.S. universities and educational institutes in various fields.
Massad referred to the university's interest in enhancing cooperation with American educational authorities, given the university students' "constant" quest to complete their academic studies in prestigious American universities.
Massad also highlighted the university's readiness to receive American students wishing to learn the Arabic language.
Wooster, for his part, said the embassy is keen to strengthen cooperation between the two countries in many fields, primarily on scientific, academic and cultural areas.
Cooperation with the university would provide opportunities for its students and faculty members to obtain scholarships to complete their academic studies, according to Wooster.
The envoy also stressed the possibility of joint cooperation in implementing a range of cultural and language-based activities inside the university campus.